R. David Kasher and R. Avi Strausberg will headline Hadar's Weekly D'var Torah in 5784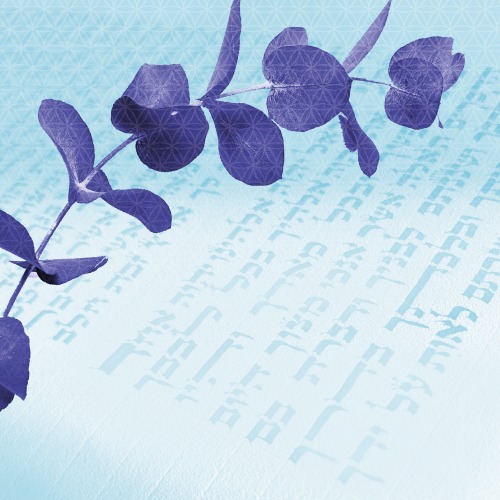 Monday, September 11, 2023
Hadar is excited to announce that Rabbi David Kasher, Director of Hadar West Coast, will write our 5784 weekly D'var Torah! Subscribe now to receive weekly emails beginning with Parashat Bereishit.
R. Kasher will bring a linguistic sensitivity to the study of the weekly Torah portion, blending classical commentaries and modern literary techniques. By exploring imagery, wordplay, and even grammar in each parashah, these essays will draw out the beauty and artistry of the Torah's text.
"We are so used to mining the Torah for its content that we can sometimes overlook the sheer beauty of its artistic form," said R. Kasher. "My hope, in these essays, is to give a sense of the magnificent richness and sophistication of the Torah's language and structure. This type of reading brings great delight, but can also help us appreciate the divinity of the Torah - not just as a theological claim, but as a sublime work of art."
Throughout the 5784 cycle, subscribers will also receive essays on both Jewish and secular holidays by R. Avi Strausberg, Hadar's Senior Director of National Learning Initiatives. R. Strausberg's essays will incorporate Hasidic thinkers, teachings from the Talmud, and works of modern midrash and poetry.
"Out of a commitment not only to the value of Torah learning in the abstract, but the belief that Torah can actually make us better, holier people in our thoughts and in our actions, we'll turn to Torah for guidance on how to approach our relationships and the events of our lives," said R. Strausberg.
Subscribe today to receive these D'var Torah emails, which will also include a digital download of Devash, Hadar's weekly parashah magazine for kids.
Honor a loved one, celebrate a special occasion, or acknowledge a connection to a particular parashah with a sponsorship. Fill out this form to sponsor a D'var Torah in 5784.
Meet the Writers
Rabbi David Kasher is the Director of Hadar West Coast and has served as Senior Jewish Educator at Berkeley Hillel and a part of the founding team at Kevah, and Associate Rabbi at IKAR. Rabbi Kasher's greatest passion is Torah commentary, and he spent five years producing the weekly ParshaNut blog and podcast exploring the riches of the genre. He is the author of ParshaNut: 54 Journeys into the World of Torah Commentary. 
Rabbi Avi Strausberg is Senior Director of National Learning Initiatives at Hadar, and is based in Washington, D.C. She received her rabbinic ordination from Hebrew College in Boston, and was a Wexner Graduate Fellow. Rabbi Strausberg is interested in the ways Torah can speak to our emotional lives as well as our commitments to ourselves and to each other, drawing from a wide range of texts spanning aggadah, hasidut, and modern poetry