R. Elie Kaunfer to Write Hadar's 5783 Weekly Dvar Torah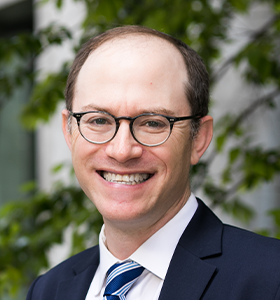 |
Thursday, October 6, 2022
Hadar is excited to announce that Rabbi Elie Kaunfer, President and CEO of Hadar, will write our 5783 weekly Dvar Torah! Subscribe now to receive weekly emails beginning with Parashat Bereishit.
These essays will explore the roots of Jewish prayer in the weekly parashah, drawing out connections between and offering new insights into the relationship between these sets of texts.
R. Elie explains, "We might think of prayer and Torah as completely separate in the sense that prayer is when we talk to God and the Torah is God talking to us. But in reality, almost every line or phrase of our prayers is drawn from the Bible. When we pray, we aren't using regular human language, but rather a God-infused language of Torah."
Through close textual and literary analysis, this Dvar Torah collection will offer rich, new insights into the world of prayer and spirituality, as seen through the lens of the weekly.
Subscribe today to receive Hadar's 5783 parashah email which will also include a digital download of Devash, Hadar's weekly magazine for children and families.
About Rabbi Elie Kaunfer
Rabbi Elie Kaunfer is President and CEO of the Hadar Institute. Elie has previously worked as a journalist, banker, and corporate fraud investigator. A graduate of Harvard College, he completed his doctorate in liturgy at the Jewish Theological Seminary, where he was also ordained. A Wexner Graduate Fellow and Dorot Fellow, Elie is a co-founder of the independent minyan Kehilat Hadar and has been named multiple times to Newsweek's list of the top 50 rabbis in America. He was selected as an inaugural AVI CHAI Fellow, and is the author of Empowered Judaism: What Independent Minyanim Can Teach Us About Building Vibrant Jewish Communities (Jewish Lights, 2010). He also received semikha from his long-time teacher, Rav Daniel Landes. Elie serves on the board of Natan and the Harold Grinspoon Foundation, and on the advisory board of Upstart.