Our vision for Jewish community is built on passionate Torah study. That's why Hadar teaches Torah in a way that is nuanced, rigorous, sensitive to the full range of human experiences, and committed to gender egalitarianism.
Learning at Hadar is intellectually stimulating and spiritually alive. Take an hour, a week, a summer, or a year — and spend it learning with us.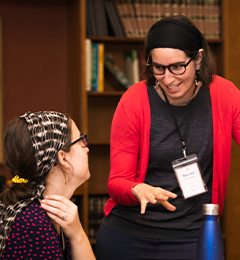 CLASSES & EVENTS
No matter your background, you can choose from a range of daily and weekly classes and events on topics like Talmud, Bible, prayer, and Jewish law.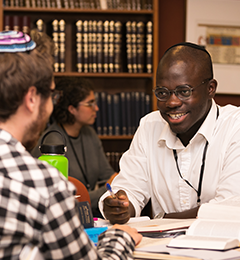 IMMERSIVE PROGRAMS & SEMINARS
Step out of your daily routine and immerse yourself in one of Hadar's signature multi-day experiences, combining Torah study, prayer, and community.
Hadar in Your City
Hadar has full-time faculty in cities around the country and in Israel. Visit one of our hubs of learning and community-building opportunities.
The Ateret Zvi Prize in Hiddushei Torah is awarded annually to an outstanding essay displaying rigorous scholarship and religious insight.