Introductory Skills Building: Talmud Hullin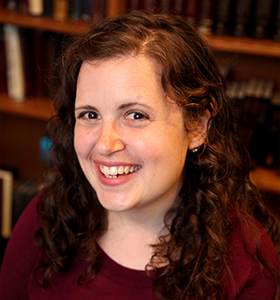 Date and Time
-
-
-
-
-
-
-
-
-
-
-
-
-
-
-
-
-
-
-
-
-
-
-
-
-
-
-
Cost
APPLICATIONS ARE NOW CLOSED
Overview
Talmud Hullin: You are How you Eat 
How did the laws and customs of Jewish food practice emerge in the Talmud? How do we think about the role of eating meat and relating to animals in Judaism? What are core values and tensions that underlie ongoing debates about what it means to keep kosher? We'll study core passages from Masehet Hullin to delve into these questions and beyond.
Introductory Talmud is intended for students who are able to decode Hebrew and with enough understanding of Hebrew grammar to independently look up words in the dictionary. The class will focus on developing basic skills in understanding Talmudic passages, such as punctuation, translation, and describing the back-and-forth of the argument.
This class meets three days a week. Students placed in Introductory Talmud are invited to participate in Making Sense of Jewish Practice: An Introduction to Practical Halakhah on Thursday mornings.
In-person Talmud at Hadar is designed for a range of backgrounds, but requires a minimal proficiency in Hebrew in order to participate. Due to the intensity of the commitment and focus on havruta, there is a short application process to ensure that this class is a good fit. 
Faculty Bio
Dena Weiss is Rosh Beit Midrash and Senior Faculty at Hadar, where she teaches Talmud, Midrash, and Hasidut. Dena earned an MA in Theology from Harvard Divinity School. She has studied and taught in a variety of Jewish educational settings including Drisha, Midreshet Lindenbaum, and Pardes.