Kashrut Class with Hadar's Advanced Kollel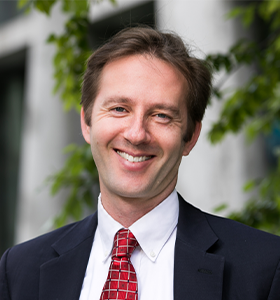 Date and Time
-
-
-
-
-
-
-
-
-
-
-
-
-
-
-
-
-
-
-
-
-
-
-
-
-
-
-
-
-
-
-
-
Overview
You are invited to apply to join Hadar's Advanced Kollel in its in-depth study of the laws of kashrut.  The course will be taught by Rabbi Ethan Tucker in person in New York City, and shiurim can be joined on-line from remote locations.  In this rigorous, high-level course, we will dive into the details of these laws, with a focus on overall mastery of the relevant sections of the Beit Yosef and the Shulhan Arukh, along with engagement with practical applications. 
Scope and Pace
The course will cover, in depth, most of Yoreh Deah 87-122 (with some omissions).  This represents material on בשר בחלב, תערובות איסור והיתר, מאכלות עכו"ם, טבילת כלים והכשר כלים. 
We will begin with the core passages in Hazal and proceed on through material in the rishonim, covering material in the Tur, Beit Yosef, Shulhan Arukh and later commentaries and responsa.  
For those interested in an assessment of their learning, there will be an option for an exam covering the material studied.  (More details to follow as we proceed through the material; please note: this exam is not for semikhah.)
Goals 
Skills. 

By covering large and continuous passages in the Tur/Beit Yosef/SA and commentaries, you will gain a sense of confidence in working broadly with halakhic literature.

Mastery

. Those who cover all of the material will master the content in these areas of halakhah and get a sense of what it means to offer

psak

on practical matters.

Historical Sensitivity

.  We will spend meaningful time on the identification of strata in the Talmudic text itself while noting the progression of ideas over subsequent centuries of halakhic literature.

Values

.  We will always be cognizant of the underlying values driving the halakhah as we think about its application to the complexity of contemporary Jewish life.
Time Commitment
This will be an intensive course of study, assuming 20 hours a week of preparation for full comprehension.  Preparation is independent, but collaborative learning with a havruta is highly encouraged. There will be an opportunity to prepare in person in the Hadar Beit Midrash in Manhattan.
There will be a weekly shiur on Mondays, 9:15 AM-12:15 PM US Eastern Time. 
Start Date: Monday, October 9
End of Instruction: Monday, June 10
There will be scheduled breaks during the following dates:
December 23 - January 6
April 16 - May 5
Location
This class will be taught in person at Hadar in Manhattan, with an option to join by Zoom.
Books
Participants in the class are expected to have access to all main sources from Hazal, but should also be sure to procure the following books:
מסכתות חולין ועבודה זרה, מהדורת עוז והדר
תורת הבית להרשב"א
טור ושולחן ערוך יורה דעה סימנים פז-קכב
Prerequisites
Prior coverage of Shas Mishnah

Fluency in reading rabbinic texts more generally, with full confidence in reading gemara and rishonim 

Ability to read and scan lengthy teshuvot

Comfort in reading contemporary articles in Hebrew
Faculty Bio
R. Ethan Tucker is President and Rosh Yeshiva at Hadar. He was ordained by the Chief Rabbinate of Israel and earned a doctorate in Talmud and Rabbinics from the Jewish Theological Seminary. A Wexner Graduate Fellow, he was a co-founder of Kehilat Hadar. He is the author, along with R. Micha'el Rosenberg, of Gender Equality and Prayer in Jewish Law (2017).