Making Sense of Jewish Practice: An Introduction to Practical Halakhah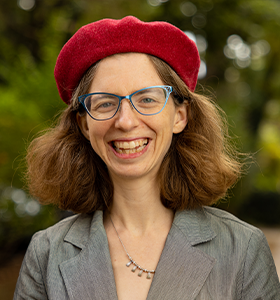 Cost
Sliding Scale: $36-$180
Overview
We will take a tour of some of the core elements of Jewish ritual law, particularly laws of kashrut, and explore the processes through which legal rulings developed. We will also consider the tensions and disputes that get at the heart of what each area of law is about.
This class is designed for students who are comfortable working through Hebrew at a Beginner/Intermediate level with a havruta, dictionaries, and faculty assistance. Translations will not be made available and students should be excited to work through the text for a significant amount of time independently or with a havruta.
Faculty Bio
Rabbi Miriam-Simma Walfish
R. Miriam-Simma Walfish is faculty at Hadar and a Senior Coach for Pedagogy of Partnership. She holds a PhD in Rabbinics from Harvard University and has published several articles, including, "Upending the Curse of Eve: Reframing Maternal Breastfeeding in BT Ketubot" (2017).