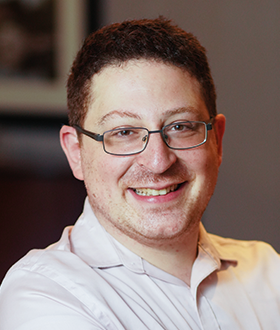 Cost
Sliding Scale: $36-$180
Overview
How does the Mishnah present the Jewish past? And what can we learn from the way our Sages talked about earlier eras about our approaches to history and memory today? The Mishnah arose from the ashes of the destruction of the Temple and the end of Jewish self-governance in Eretz Yisrael. But our Sages did not try to tell this history and these tumultuous times left very little impact on the Mishnah. In fact, what our Sages cared about was not history but memory: the way we think about and present our past, how we fit what happened into our narratives about how the world works.
This class is designed for both beginner and more advanced students. Texts will be studied in the original Hebrew.
Faculty Bio
Jeremy Tabick is the Content Manager and faculty at Hadar, where he teaches, curates, and edits Hadar's content—both online and in print—and Project Zug courses. Jeremy is also pursuing a PhD in Talmud at JTS. He graduated from the University of Manchester (in the UK) with a Masters in Physics, and is an alumnus of Yeshivat Hadar and the Conservative Yeshiva in Jerusalem. He lives in Riverdale with his wife and three children.