Privacy in the Digital Age (Course for Teens)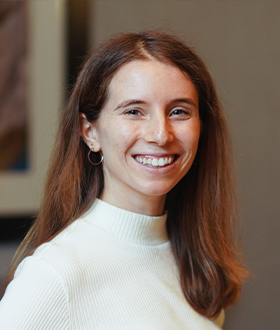 Location
Luria Academy of Brooklyn
Overview
This course is intended for 9th-11th graders.
Over the course of the fall semester this text-based class will address core questions about what parts of our personal lives can be shared or collected and under what circumstances. We'll be working primarily from Tanakh, Mishnah, and Talmud sources. Learning will be through havruta, to help build students' textual skills.
The core content for this class comes from Hadar's Maimonides Moot Court Competition case for this year, and students will have the chance to sign up for the competition. 
Class time will also include dinner for students. This program is cosponsored by Luria Academy of Brooklyn, in partnership with Hannah Senesh Day School.
Faculty Bio
Miriam Lichtenberg is in her fourth year of semikha studies at Hadar's Advanced Kollel. Alongside her rigorous Torah studies, Miriam is passionate about youth education, and currently develops curriculum for and teaches a weekly Torah class to high schoolers in Brooklyn. She is a JOIN for Justice Fellow where she learns  the tools needed to enact change in her current and future communities. She is active in her Crown Heights Community, serving on the gabbai and ritual team of her local minyan. Miriam earned a BA in History from Barnard College and is currently a Nachshon Graduate Fellow.