What Makes Us Human? Jewish Reflections on Artificial Intelligence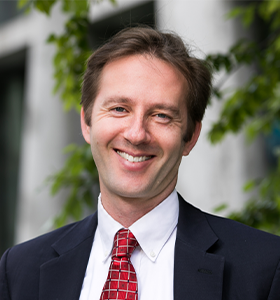 Overview
Dr. Eddie Scharfman Memorial Lecture
Artificial intelligence is expanding its footprint and will increasingly change the way we interact with the world and with each other. The rise of this technology forces us to confront a number of religious questions at the core of what makes us human. Can one rely on AI for practical, religious guidance? If AI displays emotions such as pain and loneliness, are we obligated to respond? Is our relationship to God rooted in human exceptionalism, and if so, what happens when that sense of that exceptionalism weakens or vanishes?
Through Jewish texts and reflection, we will attempt to illuminate what this changing technology might mean for us – and about us.
Hadar is honored to hold this lecture in memory of Dr. Eddie Scharfman z"l, who was committed to learning and Torah. Thank you to the Scharfman Family for their support in making this lecture possible.
Schedule
Light refreshments and schmoozing
Dr. Eddie Scharfman Memorial Lecture: "What Makes Us Human? Jewish Reflections on Artificial Intelligence"
Faculty Bio
R. Ethan Tucker is President and Rosh Yeshiva at Hadar. He was ordained by the Chief Rabbinate of Israel and earned a doctorate in Talmud and Rabbinics from the Jewish Theological Seminary. A Wexner Graduate Fellow, he was a co-founder of Kehilat Hadar. He is the author, along with R. Micha'el Rosenberg, of Gender Equality and Prayer in Jewish Law (2017).