Teshuvah, Tefillah, and Tzedakah: Three Pillars of Change
One of the most awe and fear-filled moments of the High Holiday literature is the Unetaneh Tokef prayer where we confront the magnitude of what it means to pray for our lives. Who will pass by fire, and who by flood, who will pass in their old age, and who before they are ready. But the prayer also holds out a promise that it's not too late- teshuvah, tefillah, and tedakah can avert a bad decree.
In this series of classes, we will examine each of these concepts over the course of three weeks: What is the nature of teshuvah and what are its limits? What is the role of the self in tefillah? And what does it mean to put tzedakah in action? 
Each week will feature a 3-day course on Tuesday, Wednesday, Thursday, as well as a different, standalone class offered each Wednesday. Participants are encouraged to attend as many as they'd like. 
Rabbi Tali Adler
Rabbi Tali Adler is faculty at Hadar. A musmekhet of Yeshivat Maharat and alumna of Stern College for Women, Rabbi Adler has studied at a number of institutions including Hadar, Drisha, and Midreshet HaRova.
Rabbi Shai Held
Rabbi Shai Held, one of the most influential Jewish thinkers in the world, is President and Dean of the Hadar Institute, which he co-founded in 2006. A philosopher, theologian, and Bible scholar, Rabbi Held received the prestigious Covenant Award for Excellence in Jewish Education, and has been named multiple times by Newsweek as one of the fifty most influential rabbis in America and by the Jewish Daily Forward as one of the fifty most prominent Jews in the world. Rabbi Held is the author of Abraham Joshua Heschel: The Call of Transcendence (2013) and The Heart of Torah (2017).  His next book, Judaism is About Love, will be published by Farrar, Straus, & Giroux in 2024.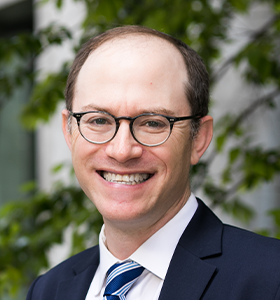 Rabbi Elie Kaunfer
Rabbi Elie Kaunfer is President and CEO of the Hadar Institute. Elie has previously worked as a journalist, banker, and corporate fraud investigator. A graduate of Harvard College, he completed his doctorate in liturgy at the Jewish Theological Seminary, where he was also ordained. A Wexner Graduate Fellow and Dorot Fellow, Elie is a co-founder of the independent minyan Kehilat Hadar and has been named multiple times to Newsweek's list of the top 50 rabbis in America. He was selected as an inaugural AVI CHAI Fellow, and is the author of Empowered Judaism: What Independent Minyanim Can Teach Us About Building Vibrant Jewish Communities (Jewish Lights, 2010). He also received semikha from his long-time teacher, Rav Daniel Landes. Elie serves on the board of Natan and the Harold Grinspoon Foundation, and on the advisory board of Upstart. Click to watch a short video of Elie as scholar- in-residence at the General Assembly of the Jewish Federations of North America.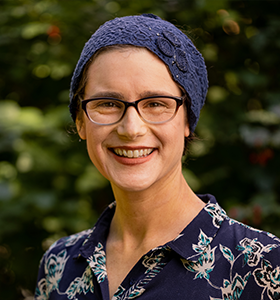 Rabbi Aviva Richman
Rabbi Aviva Richman is a Rosh Yeshiva at Hadar, and has been on the faculty since 2010. A graduate of Oberlin College, she studied in the Pardes Kollel and the Drisha Scholars' Circle and was ordained by Rabbi Danny Landes. She completed a doctorate in Talmud at NYU. Interests include Talmud, Halakhah, Midrash and gender, and also a healthy dose of niggunim.
Rabbi Avi Strausberg
Rabbi Avi Strausberg is the Senior Director of National Learning Initiatives at Hadar, and is based in Washington, DC. Previously, she served as the Director of Congregational Learning of Temple of Aaron in St. Paul, Minnesota. Avi studied at Hadar as a year fellow, and served on our summer faculty in 2014. She received her rabbinic ordination from Hebrew College in Boston and is a Wexner Graduate Fellow. She also holds a Masters in Jewish Education. While pursuing her studies, Avi was honored to serve as a rabbinic intern at Kehillath Israel and Temple Sinai. She has taught students of different ages and backgrounds at Kehillath Israel, Temple Sinai, Makor, and Hadar. Additionally, Avi has worked as a chaplain intern at Hebrew Senior Life and organized an anti-trafficking campaign as a rabbinic fellow at T'ruah. Energized by engaging creatively with Jewish text, she has written several theatre pieces inspired by the Torah and maintains a Daf Yomi haiku blog in which she writes daily Talmudic haikus. Avi is most grateful for her wife, Chana, and three children, Ori, Niv, and Amit.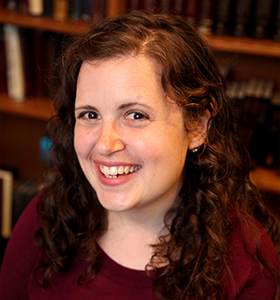 Dena Weiss
Dena Weiss is Rosh Beit Midrash and Senior Faculty at Hadar, where she teaches Talmud, Midrash and Hasidut. Dena earned a BA in Religious Studies from New York University and an MA in Theology from Harvard Divinity School. She has studied and taught in a variety of Jewish educational settings including Drisha, Midreshet Lindenbaum, and Pardes.