Boston Young Jewish Professionals Learning Cohort
Overview
Join other early & mid-career Jewish communal professionals in Boston for monthly learning and networking. 
Text study provides a remarkable container for Jewish professionals from across fields and denominational affiliations to connect with each other, their heritage, and refill their spiritual wells. Texts are a wellspring for all elements of life, and learning at Hadar provides the necessary tools to tap into that spring. When we take the chance to listen to text, it can serve as a powerful guide for professionals as they guide and serve their communities.
This program is intended for early and mid-career (2-10 years) Jewish communal professionals in the greater Boston area. If you are looking to connect with others working in the Jewish communal field and want an infusion of Jewish text learning each month, this program is for you!
Schedule
This cohort will meet six times, on the second Wednesday of the month. A typical session will include:
Faculty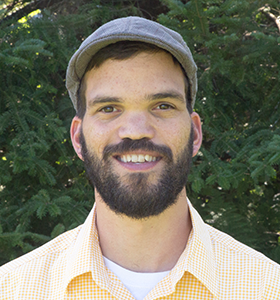 Rabbi Elie Lehmann
Rabbi Elie Lehmann is Director of Hadar Boston. He studied for two years as a fellow at Yeshivat Hadar and has served as Campus Rabbi and University Chaplain at Boston University Hillel since graduating from Hebrew College Rabbinical School in 2017. Elie lives in Cambridge, MA with his wife, Anya, and their sons, Razi, Shalev, and Ziv.
FAQs
Early and Mid-career (2-10 years) Jewish communal professionals in the greater Boston area.  If you aren't sure if this is you, please contact Rabbi Elie Lehmann ([email protected]) to discuss.
There is no fee to participate.
Fellowship Topic
Lessons in Leadership - Learning Ancient Wisdom for Building Community Today
We will dive into the failures and successes of our biblical and rabbinic ancestors to gain insights into leading with purpose, effectiveness and compassion.
Applications are due by December 11, 2023.