Rising Song Institute Summer Gathering
Overview
Come together in song, learning, and community at the Rising Song Institute Summer Gathering! Guided by a stellar faculty team of composers, facilitators, and scholars, this immersive day of experiential music and learning offers the opportunity to encounter new melodies, dive into traditional sounds, and explore new skills - all while encountering the power of communal song.
The RSI Summer Gathering will comprise three core offerings:
Immerse in Communal Song: Sink into harmony and explore the depth of this practice in facilitated song sessions.
Study Traditional Sounds: Take a deep dive into diverse musical traditions, with scholars and creative practitioners in the field.
Explore New Skills, Ask New Questions: Spend dedicated time in electives facilitated by faculty geared towards developing new skills and navigating communal conversations.
Hadar's Rising Song Institute aims to cultivate the grassroots musical-spiritual creativity of the Jewish people. Read more about the Rising Song Institute.
Due to space constraints, we will be capping this program. Register today! Participation will be granted on a first-come, first-serve basis.
Schedule
Check-In and Communal Song Session
Communal Song Session and Closing
Faculty
Yoni Avi Battat
Yoni Avi Battat (he/him) is a multi-instrumentalist, vocalist, and composer, celebrating his Ashkenazi and Mizrahi ancestry through music. He maintains an active performance schedule across the country and internationally, playing violin, viola, and oud (middle-eastern lute) in collaborative and interdisciplinary projects spanning a wide range of styles. In 2015, Yoni founded his own Yiddish-Jazz band called Two Shekel Swing, which has since released their debut album "Pocket Change," performed in Toronto's Jewish Music Week, and opened for Daniel Kahn and the Painted Bird, amongst other public appearances. Over the past 15 years, Yoni has been immersing himself in maqam, the musical mode system of Arab music. These efforts gave way to his 2022 debut album Fragments, which explores his Iraqi-Jewish identity by pairing maqam music with lyrics in Arabic, Hebrew, English, and Yiddish. From 2021-2022 Yoni toured nationally as an actor and violinist with the Tony Award-winning musical, "The Band's Visit." www.yonibattat.com
Aly Halpert
Aly Halpert (she/her) is a young adult queer Jewish musician, educator, and activist living on Lenni Lenape land in Philadelphia, PA, USA. A singer, pianist, drummer, and guitar player, Aly writes songs for building community, working for collective liberation, and visioning different worlds. Aly leads music and prayer for Jewish community, including Kol Tzedek Synagogue, Eden Village Camp, Let My People Sing, and Linke Fligl. Her songs have been sung in national gatherings, song circles, and quiet moments of personal prayer, and have moved people all over the world. Aly loves performing and collaborating with musicians such as Batya Levine, Joey Weisenberg, Anat Halevy Hochberg, Molly Bajgot, & Deborah Sacks Mintz. Her first full-band album Loosen was released in April 2022 with Rising Song Records. Whether her songs are serious or seriously goofy, Aly believes deeply in the power of music to awaken us to the loss and hope we carry, expand our sense of possibility, and connect us to each other and our collective strength. 
Anthony Russell
Anthony Russell has been a vocalist, composer and arranger specializing in music in the Yiddish language for the past ten years. Anthony's work with klezmer trio Veretski Pass resulted in Convergence, an exploration of a century of African American and Ashkenazi Jewish music. His recent release on the Borscht Beat label with accordionist and keyboardist Dmitri Gaskin, Kosmopolitn, features their original settings of Yiddish modernist poetry for voice and string ensemble. Anthony has also been a culture essayist in a number of publications, including The Forward, Tablet Magazine, Jewish Telegraphic Agency, PROTOCOLS, Full Stop Magazine, Ayin Press and Jewish Currents.
Chana Raskin
Chana Raskin, the founder and main facilitator of RAZA, is an untrained vocalist who grew up entrenched in the world of Chabad Hasidut and its profoundly simple and complex melodies. These nigunim have carried her at every point of her journey through life. Indeed, Chana's first musical memory is from age four, waking up to a late-night farbrengen (Hasidic gathering) in her family's small Brooklyn apartment. Many of these nigunim have now made their way onto her debut album, RAZA Kapelya, which was recorded and released with Rising Song Records this past winter. In her music and song circles, as well as in her day-to-day experience, Chana strives to hold a space with others recovering from illness or traumatic injury, through the healing powers of quiet, laughter, humming, singing and movement.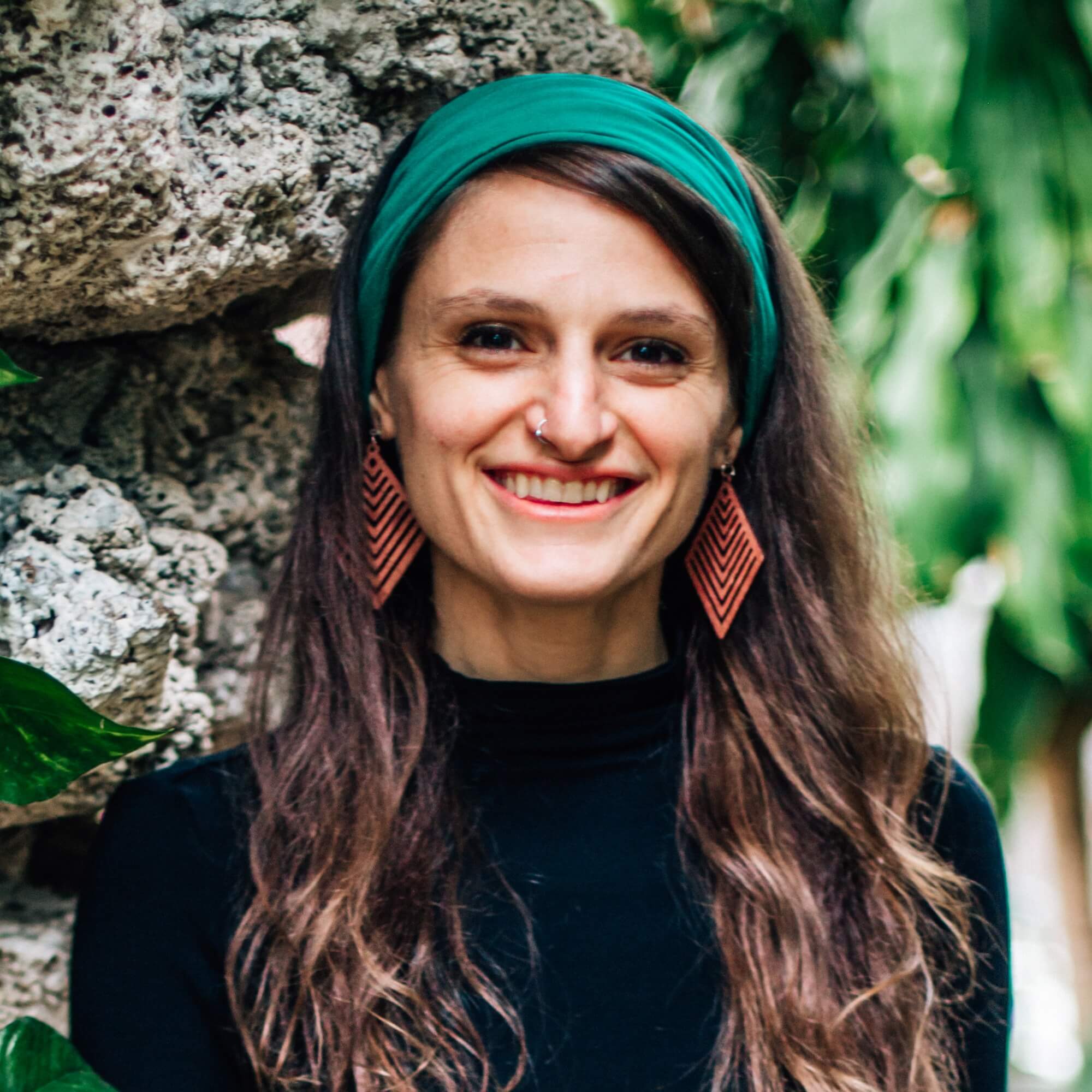 Rabbi Deborah Sacks Mintz
Rabbi Deborah Sacks Mintz serves the Hadar Institute as Director of Tefillah and Music. An educator, facilitator, and composer, she has collaborated on over two dozen albums of new Jewish music through Rising Song and beyond, including two albums of her own original music: The Narrow and the Expanse (2020) an Yetzira (2023).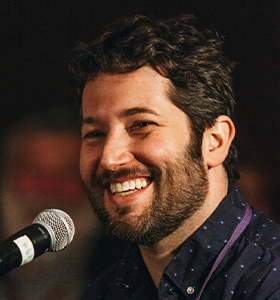 Joey Weisenberg
Joey Weisenberg is the founder and director of Hadar's Rising Song Institute. He is the author of Building Singing Communities, a practical guide to bringing people together in song, as well as The Torah of Music, a treasury of Jewish teachings and insights about the spiritual nature of music, which received the National Jewish Book Award in 2017. Joey has released eight albums of original music, most recently L'eila, available on Rising Song Records.
FAQs
If you have a passion for Jewish communal music: yes! Come to immerse in new music, take a deep dive into traditional sounds, and connect with curiosity to others who share this passion.
Before July 1, 75% refunds are available. Between July 1 and July 15, 50% refunds are available. After July 15, we are sorry but we cannot refund payments as we have already made down payments for the program that assumed your participation. Please note that refunds may take up to two weeks to process. We appreciate your patience.
Yes. Due to space constraints, we will be capping this program. Register today! Participation will be granted on a first-come, first-serve basis.
SESSION TOPICS
Ana Elekh: Entering the World of Maqam and Piyut
Yoni Battat
In this session, participants will encounter the centuries-old tradition of Arab musical modes, called maqam. We will approach this microtonal musical system through the lens of an Iraqi piyut, joining our voices together and relishing the ways in which a non-Western musical aesthetic can offer new possibilities for expression. The repertoire taught in this class will preview material from an upcoming RSI album project.
Healing into Hasidic Nigun
Chana Raskin
Sink into the world of traditional Hasidic nigun and explore the healing potential of this sacred music while learning practical tools for cultivating a personal healing practice. Through sharing historical, communal and personal stories around the melodies of her childhood, as well as her personal healing journey following a traumatic head injury, Chana will offer space for the individual and collective to release into nigun as a channel for connection, healing, renewal, and most of all, being with what is.
Meaning and Melody: Building an Intertextual Song Practice
R. Deborah Sacks Mintz
Song is a powerful tool for deeper access into the meaning of the complex texts we encounter in prayer. Can we dig one layer deeper by putting the melodies themselves in conversation with one another? In this workshop we will explore the method of intertextual study - shaping the meaning of a text by placing it with other texts to generate deeper understandings and more robust layers of meaning - and apply it experientially to a practice of rich, heart-opening song.
Wade In The Water: the Possibilities of Black Music in the Synagogue
Anthony Russell
The idioms of Black music are a profound element of American expression, history and culture. Even so, does that necessarily mean its sounds have a place in American Jewish prayer spaces? What is its relationship to music already heard in synagogue spaces? And—what about issues of tokenizing, appropriation and theology? In this session, through conversation, exploration and singing, we will attempt to find out.
The Beginnings Of Song: Finding Our Own Music
Aly Halpert
In this workshop we will ready ourselves to receive, write, and play our own music, with the intention, form, and purpose of the songs we want to bring into the world from the beginning. This workshop is a chance to lightheartedly explore songwriting practices and strategies together in community, and also to listen for what comes through!
Kli Zemer: Instruments as Vessels of Song
Joey Weisenberg
Can the electric guitar daven? We will explore how modern instruments express old melodies and prayers, while mystically searching for our ancient harps that may still hang in the willows 'by the waters of babylon.' (Psalm 137)