Overview
The Yeshivat Hadar Summer Beit Midrash is a unique opportunity for a highly committed group of Jewish students to live in a community that combines intellectual openness and curiosity with the personal and spiritual rigor of yeshiva life. Participating in a full-time immersive study at Hadar is an investment in your Jewish identity, one that will enrich and guide your Jewish life for decades to come. Yeshivat Hadar's Summer Beit Midrash focuses on:
Gaining the skills to independently approach the classic texts of Torah
Developing a mature, intellectually rigorous approach to the fundamental questions of Jewish life
Deep engagement with Jewish content, both practical and intellectual
Spiritual and personal growth that comes from tefillah, hesed, and shared communal life
The rhythm of the day starts with Shaharit and continues with learning throughout the morning and afternoon, plus two evenings a week. We spend three vibrant, fun, and song-filled Shabbatonim together over the course of the summer.
Being a member of the Yeshivat Hadar community is not just about your time inside the Beit Midrash; it is a way of life for the summer. Over the past decade, hundreds of students have studied at Yeshivat Hadar and are now pursuing a wide range of careers and life paths, while contributing to the vibrancy of their Jewish communities and shaping the landscape of the next generation of Jewish life.
Full-time students commit to helping to build Hadar's vision of Torah, Avodah, and Hesed lived out by observant Jewish communities, where all, irrespective of gender, are full citizens. Applicants will either have already demonstrated leadership in these areas in their communities and/or see their studies at Hadar as an opportunity to enhance their future contributions to these values and the communities that embody them. Summer Beit Midrash students are generally in the age range of 20-35 and have already completed a year of university or national service, or equivalent.
Accepted, full-time Summer Beit Midrash students, in recognition of their significant investment in building the Hadar community, attend Hadar tuition-free, are provided breakfast and lunch during the summer program, and receive a $4000 fellowship to support full-time study.
Schedule
View last summer's schedule for a sense of the flow at the Yeshivat Hadar Summer Beit Midrash.
Tefilah/Hasidut
Evening Off
Grab 'n Go Dinner
Optional Hugim
Faculty
Rabbi Tali Adler
R. Tali Adler is faculty at Hadar. A musmekhet of Yeshivat Maharat and alumna of Stern College for Women, R. Adler has studied at a number of institutions including Hadar, Drisha, and Midreshet HaRova.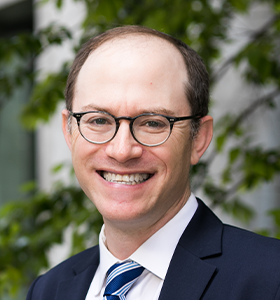 Rabbi Elie Kaunfer
Rabbi Elie Kaunfer ​​is President and CEO of Hadar. He received semikhah from his longtime teacher, R. Daniel Landes, and is currently completing a book on the weekday Amidah. He received a doctorate in liturgy from the Jewish Theological Seminary, where he was also ordained, and is a graduate of Harvard College.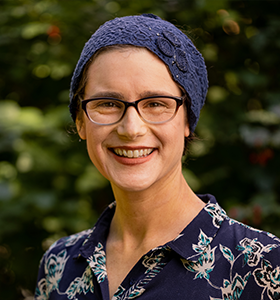 Rabbi Aviva Richman
Rabbi Aviva Richman is Rosh Yeshiva at Hadar. She was ordained by R. Daniel Landes and has a doctorate from New York University in Talmud. R. Richman also studied in the Pardes Kollel and the Drisha Scholars' Circle.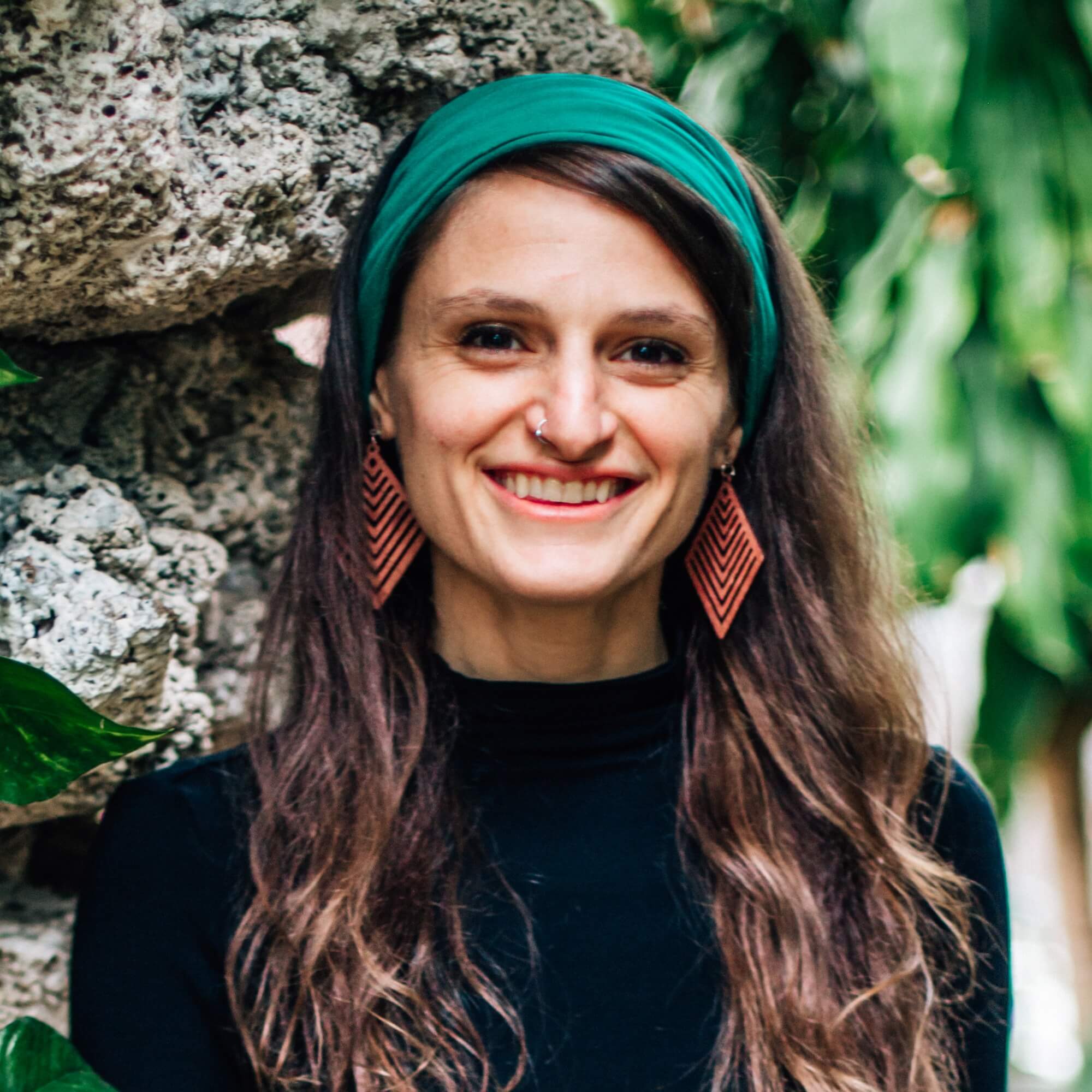 Rabbi Deborah Sacks Mintz
Rabbi Deborah Sacks Mintz serves the Hadar Institute as Director of Tefillah and Music. An educator, facilitator, and composer, she has collaborated on over two dozen albums of new Jewish music through Rising Song and beyond, including two albums of her own original music: The Narrow and the Expanse (2020) an Yetzira (2023).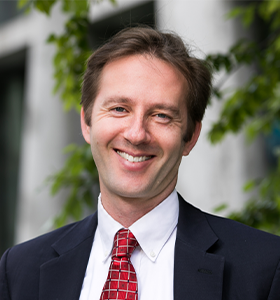 Rabbi Ethan Tucker
R. Ethan Tucker is President and Rosh Yeshiva at Hadar. He was ordained by the Chief Rabbinate of Israel and earned a doctorate in Talmud and Rabbinics from the Jewish Theological Seminary. A Wexner Graduate Fellow, he was a co-founder of Kehilat Hadar. He is the author, along with R. Micha'el Rosenberg, of Gender Equality and Prayer in Jewish Law (2017).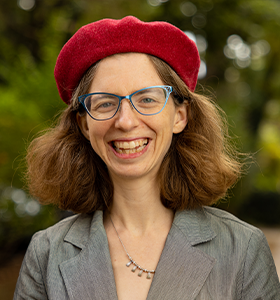 Rabbi Miriam-Simma Walfish
R. Miriam-Simma Walfish is faculty at Hadar and a Senior Coach for Pedagogy of Partnership. She holds a PhD in Rabbinics from Harvard University and has published several articles, including, "Upending the Curse of Eve: Reframing Maternal Breastfeeding in BT Ketubot" (2017).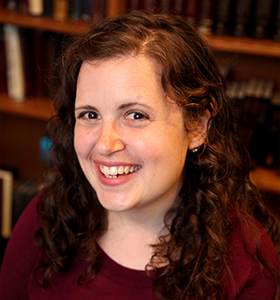 Dena Weiss
Dena Weiss is Rosh Beit Midrash and Senior Faculty at Hadar, where she teaches Talmud, Midrash, and Hasidut. Dena earned an MA in Theology from Harvard Divinity School. She has studied and taught in a variety of Jewish educational settings including Drisha, Midreshet Lindenbaum, and Pardes.
FAQs
The application for the full-time Summer Beit Midrash has two parts: (1) a letter of reference and (2) a written application. Once your complete application has been reviewed, select candidates will be invited for an interview either on Zoom or in person, if circumstances allow. Interviews will be conducted shortly after the application deadline passes.
The application deadline is February 15, 2024 (expect a decision in early April). If you require an expedited decision earlier than April, please reach out to [email protected].
After February 15, we will offer rolling admissions, space permitting.
Participants are generally between the ages of 20-35. American students need to have been in college or the equivalent for one year. Students applying from Israel need to have completed one year of the Army, National Service or equivalent.
Full-time students come from a range of Jewish backgrounds and converge around a shared commitment to talmud Torah and shemirat mitzvot in egalitarian community. Some people have spent time in environments that reflect all of these values. For others, different aspects of the yeshiva environment are exactly what they are looking for but haven't yet experienced in community.
 
The Summer Beit Midrash is designed for a cohort characterized by shared obligation in mitzvot and halakhic practice, including daily minyan. For this program, Yeshivat Hadar has a working definition of Jewish status that is anchored in halakhah. Read more about Yeshivat Hadar's approach to Jewish status.
Students in the Summer Beit Midrash find their own housing for the duration of the program, often connecting with each other as housemates. The richest and fullest experience of the summer will be facilitated by living in a nearby neighborhood with a robust Jewish community encompassed by an eruv. Most students end up in Washington Heights or the Upper West Side. Parts of Brooklyn, like can also work, for those ready for a longer commute. These eruv maps are a good place to start:
We are happy to provide vegetarian breakfast and lunch most days of the week. We have some capacity to accommodate dietary restrictions and allergies and will do our best to do so. Please reach out with any questions.
We have three Shabbatot together as a yeshiva. On other weeks, students make Shabbat plans on their own.
Foreign students who are not US citizens should inquire about receiving a tourist visa to visit the United States that extends beyond the conclusion of the session.
Yes! Outside of the regular yeshiva schedule, three shabbatot are free and Sundays are generally open for recreation and exploring museums, cultural institutions, and everything else that New York City has to offer.
Hadar's connection to Israel is strong and long-standing and there are often Israeli full-time students in our beit midrash. We have a full-time staff in Israel along with hundreds of Israeli alumni, many of whom have studied with us in person in New York City, and many of whom have participated in our Elul and Winter programs in Israel. You can learn more about those programs and see more Hebrew-language content here. Our New York-based faculty have logged a lot of time living, learning, and teaching in Israel. You will find a wide range of views and approaches to Israel among the faculty and fellow students. We approach Israel, Zionism, and the return of Jewish sovereignty with deep gratitude to live in this moment and a profound sense of responsibility around the ethics of power. The yeshiva says the prayer for the State of Israel before Musaf on Shabbat as well as Hallel on Yom Ha'atzmaut.