Yeshivat Hadar Advanced Kollel
The Yeshivat Hadar Advanced Kollel is a four-year rabbinic training program that engages students in central areas of Talmud, Halakhah, and Jewish Thought, with significant additional investment in the areas of Tanakh, Midrash, and Parshanut.
The Advanced Kollel trains future Jewish leaders who are:
Learned in Jewish texts and tradition
Committed to teaching Torah with intellectual rigor and emotional depth
Dedicated to a covenantal vision of Judaism
Egalitarian in outlook and committed to the full citizenship of all adult Jews
Unafraid to engage in conversations about God, theology, and belief
Fluent in Hebrew and deeply invested in Israeli society and culture
Curriculum
The curriculum of the Yeshivat Hadar Advanced Kollel is comprised of three key areas: Talmud and Halakhah, Jewish Thought, Tanakh, Midrash, and Parshanut, and Leadership Training.
Talmud and Halakhah
The Talmud and Halakhah curriculum focuses on in-depth coverage of key areas of Jewish law and practice, reflecting aspects of a traditional rabbinic semikhah curriculum and of religious practice in the contemporary world. In addition to mastering content, students build the skills to access the full canon of halakhic literature. The curriculum emphasizes historical thinking—the identification of strata in the Talmudic text and the progression of ideas over subsequent centuries of halakhic literature—as well as attention to the underlying values driving halakhah as we think about its application to our contemporary lives. Students take written exams that match the standard and format of those administered by the Chief Rabbinate of Israel.
Jewish Thought
The Jewish Thought curriculum focuses on key aspects of rabbinic thought that are essential for contemporary religious leadership. Students study a curated set of core texts spanning the Jewish canon, beginning with the Bible, proceeding through ancient, medieval and modern rabbinic sources, supplemented by key contemporary thinkers.
Tanakh, Midrash, and Parshanut
The Tanakh, Midrash, and Parshanut curriculum focuses on developing fluency in and appreciation of these fields. Students take on guided, independent learning projects in this area, such as completing all of VaYikrah Rabbah or the Ramban's commentary on the Torah. Throughout the year, afternoon time and full weeks of intensive study are set aside for topics in Tanakh, such as exploring the different approaches of medieval and modern biblical commentators, reading biblical poetry for accuracy and insight, and understanding megillot and other essential pieces of the liturgical year.
Leadership Training
Students in the Yeshivat Hadar Advanced Kollel will be the outstanding future leaders of the Jewish community. As such, leadership skills are fully integrated into their learning, with the following applications:
Weekly rabbinic seminar on critical leadership topics. These sessions engage both Hadar faculty and guest speakers on topics such as effective communal leadership and organizing, pastoral challenges and strategies, contemporary challenges in the Jewish community, and effective pedagogy.
Mentorship with Hadar faculty. Each student has regular one-on-one meetings with Hadar faculty members, with whom they cultivate close personal relationships. These meetings are devoted to developing a personal leadership vision, working on challenges, and sharing wisdom from years of experience in the field.
Apprentice Teaching at Hadar programs. Advanced Kollel students teach electives in a wide range of Hadar public programming, serving as role models and social and religious guides for the visiting participants.
Meet Our Current Students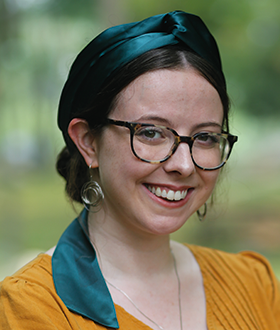 Shira Botzum
Shira Botzum (she/her) is in her third year of the Advanced Kollel. She holds a BA and MA in Talmud and Rabbinics from JTS and a BA in Political Science from Columbia University, and has studied Torah at the Pardes and Drisha Institutes. Shira is passionate about feminist modes of learning and teaching Torah and has taught and served in tefillah leadership roles at the Jewish Theological Seminary, the Isabella Freedman Retreat Center, and the Fort Tryon Jewish Center. Shira has helped Jews of diverse backgrounds meaningfully connect to Judaism and Jewish texts, including building educational and social programs for Jewish young adults as a Machar Fellow at the YM&WHA of Washington Heights and as an iEngage Intern at the Hartman Institute. She has also held fellowships through the Nachshon Project and Yeshivat Hadar. Shira lives in Manhattan with her spouse, Jonathan, and their dog, Noodles.
Vincent Calabrese
Vincent Calabrese grew up in Austin, Texas. A scholar of modern Jewish thought, he holds a PhD from the University of Toronto (where his research focused on the theologian Michael Wyschogrod), and in 2019 was the winner of the Reconstructionist Rabbinical College's Whizin Prize in Jewish Ethics. His writing on Jewish thought and politics has appeared in a number of outlets, including Tikkun, Haaretz, 929 English, and Religious Socialism. An experienced ba'al tefilah, he has led services for the High Holidays at a variety of congregations in the United States and Canada.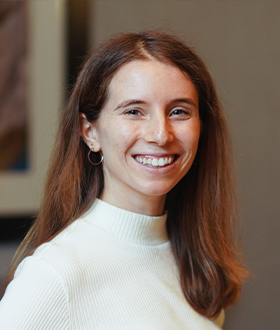 Miriam Lichtenberg
Miriam Lichtenberg is in her fourth year of semikha studies at Hadar's Advanced Kollel. Alongside her rigorous Torah studies, Miriam is passionate about youth education, and currently develops curriculum for and teaches a weekly Torah class to high schoolers in Brooklyn. She is active in her Crown Heights Community, serving on the gabbai and ritual team of her local minyan. Miriam earned a BA in History from Barnard College and is currently a Nachshon Graduate Fellow.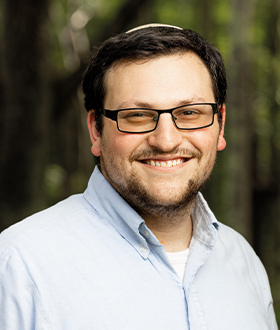 Akiva Mattenson
Akiva Mattenson has taught Torah to Jews of all ages and experiences in settings including the Orot Center for New Jewish Learning, Limmud North America, the University of Chicago Hillel, and many classes at Hadar. Akiva holds a BA in Philosophy from DePaul University, where he received the Excellence in Philosophy Award. Akiva has written and taught extensively on Jewish philosophy; his paper "Out Beyond the Sea: A Theology of Divine Absence" was awarded the Ateret Zvi Prize in Hiddushei Torah. Akiva has also led tefillah, including for the High Holidays, in several diverse Jewish communities.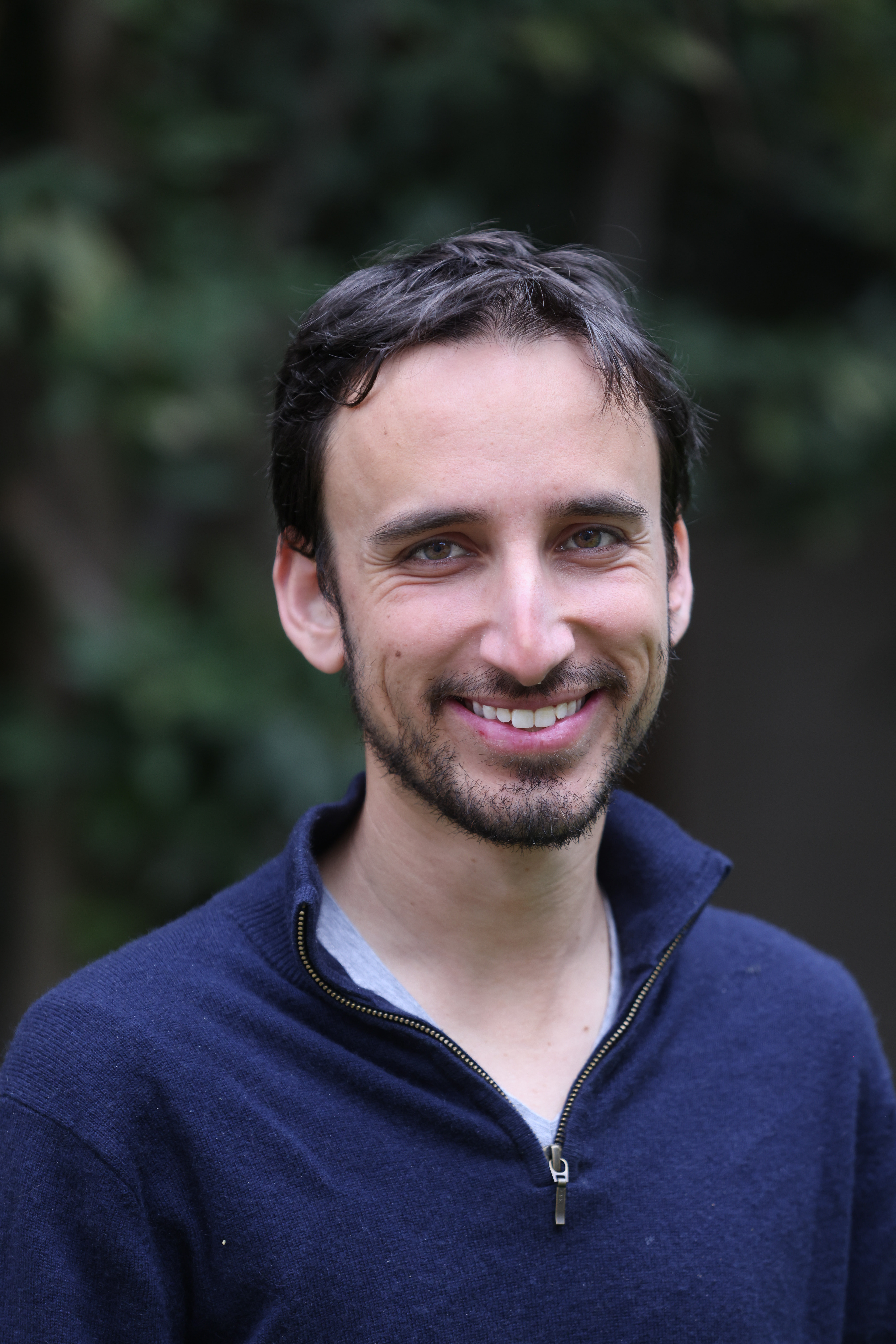 Rabbi Matthew Anisfeld
Rabbi Matthew Anisfeld is a graduate of the Hadar Advanced Kollel. Prior to joining the Kollel, he spent time in Israel learning at Yeshivat Ma'ale Gilboa and the Pardes Kollel. Before he moved to Israel, Matthew worked in the U.K. as a community organiser and choral musician. Matthew has an MA in Legal and Political Philosophy from University College London. He currently lives in Jerusalem where he teaches at the Conservative Yeshiva and The Pardes Institute of Jewish Studies.
Rabbi Beth Levy
Beth Levy is a graduate of the Hadar Kollel. She studied in Jerusalem for two years before joining the Kollel. She grew up in London and has a degree in Jewish History from UCL. She now lives in Jerusalem where she teaches Gemara and Halakha.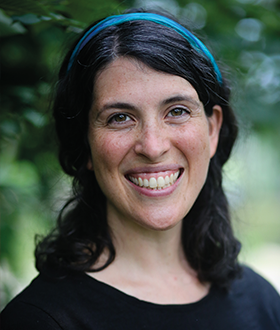 Rabbi Hannah Kapnik Ashar
Rabbi Hannah Kapnik Ashar is Founder and Director of Rahmana, an initiative for prayer and learning, exploring possibilities in feminine spiritual practice. She is also the Director of Faculty with The Bronfman Fellowship. She is an alumna of the Wexner Graduate Fellowship and the Atra Fellowship for Rabbinic Entrepreneurship. Hannah served for five years as the Associate Spiritual Leader of Congregation Bonai Shalom, in Boulder, Colorado and co-founded The Tefilah Retreat, a weekend of Jewish spiritual practice for young adults. Hannah lives with her family in Denver, Colorado.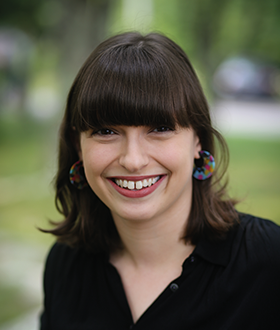 Rabbi Avigayil Halpern
Rabbi Avigayil Halpern (she/her) is a teacher and writer whose work focuses on feminist and queer Torah. Halpern currently serves as Rabbinic Fellow at Hillel Deutschland, and is at work on a book about queer niddah. Halpern has taught in Torah institutions, synagogues, and served as the Cooperberg-Rittmaster Pastoral and Educational Intern at Congregation Beit Simchat Torah in 2023. Halpern holds rabbinic ordination from the Hadar Institute, and a BA in Judaic Studies from Yale University. She served as the Cooperberg-Rittmaster Pastoral and Educational Intern at Congregation Beit Simchat Torah in 2023. Halpern has completed a unit of Clinical Pastoral Education at New York Presbyterian/Columbia, is trained as a Mikveh Guide through Rising Tide, the national network of community mikvaot, and has participated in Faith Matters' Movement Chaplaincy Training. Halpern was selected as one of the New York Jewish Week's "36 Under 36" in 2021, and as a Vatichtov: She Writes fellow in 2022. Find her online at ravigayil.com.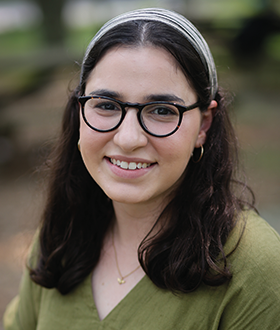 Rabbi Yael Jaffe
Rabbi Yael Jaffe (she/her) is a graduate of Hadar's Advanced Kollel. Originally from South Florida, Yael graduated from Brandeis University with a BA in Jewish Studies, Gender Studies, and Sociology, and has previously studied at Midreshet Lindenbaum, Drisha, Pardes, and the Hartman Institute. She has participated in several fellowships including the Jewish Innovation Fellowship and JOIN for Justice's community organizing course, and has taught Torah and led tefillah in a variety of communities across the US and UK. Yael currently serves as a Rabbi at New North London Synagogue, as well as a community organizer and educator for Ohel Moed, a grassroots community in Northwest London.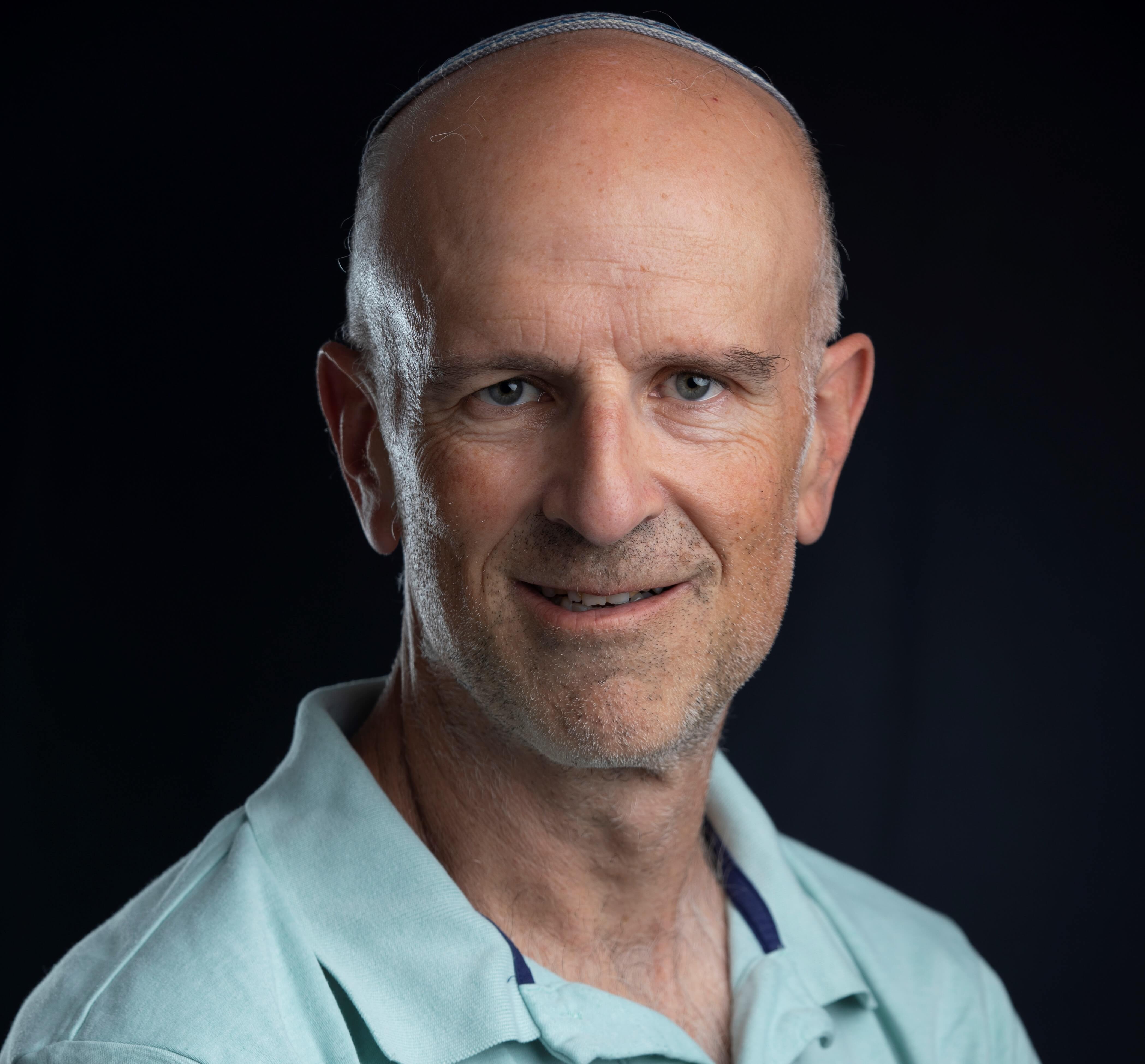 Rabbi Joshua Kulp
Dr. Joshua Kulp is the co-founder of the Conservative Yeshiva, where he has been teaching for the last 26 years. He holds a PhD from Bar Ilan University and is the co-author of The Schechter Haggadah, and Reconstructing the Talmud Volumes I and II. He is the author of the English commentary on the Mishnah and the Daf Shevui commentary on Sefaria.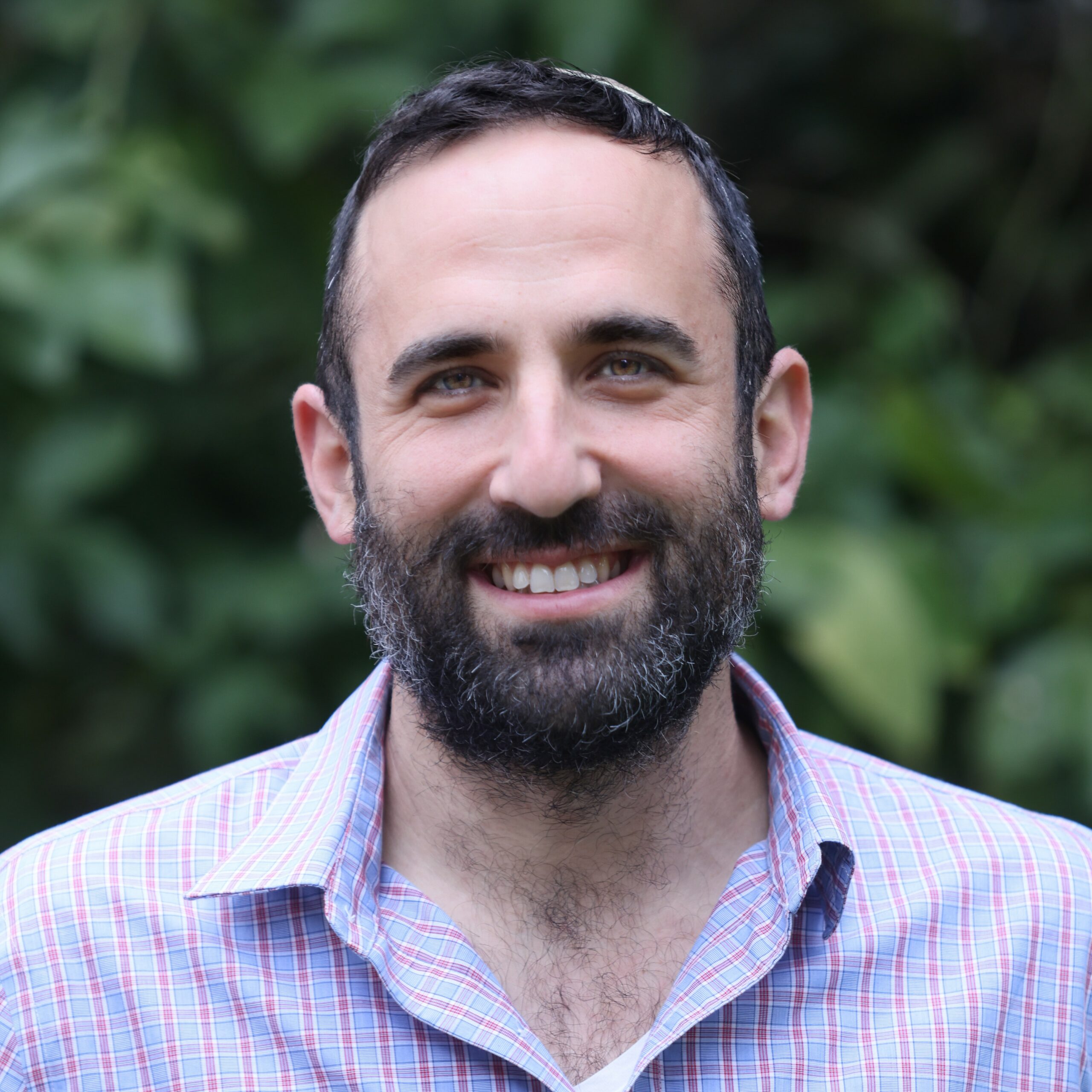 Rabbi Jason Rogoff
Rabbi Jason Rogoff is faculty at Hadar. He was ordained by Hadar and holds a PhD in Talmud and Rabbinics from the Jewish Theological Seminary of America. Jason is also a faculty member at the Hebrew University's Rothberg International School. He is the co-author, along with Dr. Joshua Kulp, of Reconstructing the Talmud: An Introduction to the Academic Study of Rabbinic Literature Volumes I and II (Hadar Press, 2014, 2019).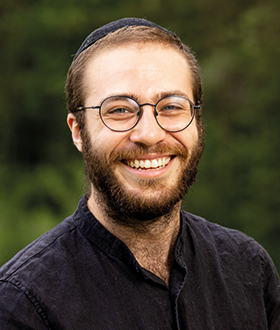 Rabbi Jamie Weisbach
Rabbi Jamie Weisbach (he/him) is a member of Hadar's Advanced Kollel. Jamie studied English, Theater and Religion at Bowdoin College and has studied Torah, Gemara, and Halakhah at The Conservative Yeshiva, SVARA, Drisha, and Hadar. He is also a member of the steering committee for the Trans Halakha Project and has taught Torah in a variety of settings in New York City, Chicago, and beyond. He is an active member of the Fort Tryon Jewish Center, where he chairs the ritual committee. A Chicago native, Jamie now lives in upper Manhattan with his husband, Amram; their two cats, Perle and Herschel; and an ever-growing collection of books.
Faculty Steering Committee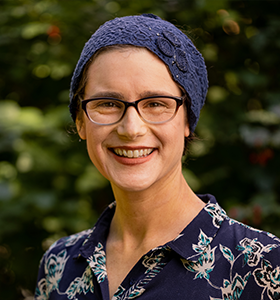 Rabbi Aviva Richman
Rabbi Aviva Richman is a Rosh Yeshiva at Hadar, and has been on the faculty since 2010. A graduate of Oberlin College, she studied in the Pardes Kollel and the Drisha Scholars' Circle and was ordained by Rabbi Danny Landes. She completed a doctorate in Talmud at NYU. Interests include Talmud, Halakhah, Midrash and gender, and also a healthy dose of niggunim.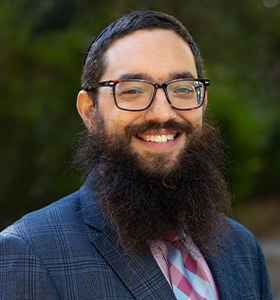 Rabbi Micha'el Rosenberg
Rabbi Micha'el Rosenberg is faculty at Hadar. He received rabbinic ordination both from the Chief Rabbinate of Israel and from his teacher, Rav Elisha Ancselovits. He also holds a PhD in Talmud and Rabbinics from the Jewish Theological Seminary of America. Micha'el has served as associate professor of rabbinics at Hebrew College, and as the rabbi of the Fort Tryon Jewish Center in Washington Heights. He is the author of Signs of Virginity: Testing Virgins and Making Men in Late Antiquity (Oxford University Press, 2018), and with Rabbi Ethan Tucker, he is the co-author of Gender Equality and Prayer in Jewish Law (Ktav, 2017).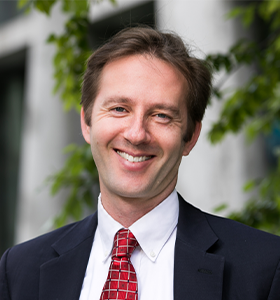 Rabbi Ethan Tucker
Rabbi Ethan Tucker is President and Rosh Yeshiva at Hadar. Ethan was ordained by the Chief Rabbinate of Israel and earned a doctorate in Talmud and Rabbinics from the Jewish Theological Seminary and a B.A. from Harvard College. A Wexner Graduate Fellow, he was a co-founder of Kehilat Hadar and a winner of the first Grinspoon Foundation Social Entrepreneur Fellowship. He is the author, along with Rabbi Micha'el Rosenberg, of Gender Equality and Prayer in Jewish Law (2017).