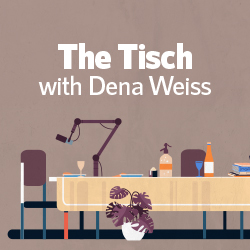 The Tisch with Dena Weiss #7
Noah is sort-of a hero. On the one hand, he was selected by God to build the ark and save his family and a sampling of animals. On the other, there's no indication that he tried to save anyone else. The Kedushat Levi asks: why is it that Noah was the way he was? What lessons can Noah teach us about faith and self-esteem?
"Yemin Hashem" and "Nigun Hisva'adus" from RAZA Kapelya (2023) by Chana Raskin. Produced by Joey Weisenberg and Chana Raskin for Hadar's Rising Song Records.