Heeding the Desperate Prayer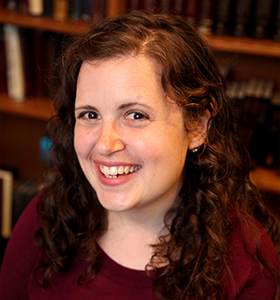 This week's parashah opens with Moshe's revealing an acute moment of vulnerability and pain to the people. He recounts the way that he begged and pleaded with God to let him enter the land that God had promised, if only for a short while:
דברים ג:כג-כח
וָאֶתְחַנַּן אֶל ה' בָּעֵת הַהִוא לֵאמֹר: אֲדֹנָי ה' אַתָּה הַחִלּוֹתָ לְהַרְאוֹת אֶת עַבְדְּךָ אֶת גָּדְלְךָ וְאֶת יָדְךָ הַחֲזָקָה אֲשֶׁר מִי אֵל בַּשָּׁמַיִם וּבָאָרֶץ אֲשֶׁר יַעֲשֶׂה כְמַעֲשֶׂיךָ וְכִגְבוּרֹתֶךָ: אֶעְבְּרָה נָּא וְאֶרְאֶה אֶת הָאָרֶץ הַטּוֹבָה אֲשֶׁר בְּעֵבֶר הַיַּרְדֵּן הָהָר הַטּוֹב הַזֶּה וְהַלְּבָנֹן: וַיִּתְעַבֵּר ה' בִּי לְמַעַנְכֶם וְלֹא שָׁמַע אֵלָי וַיֹּאמֶר ה' אֵלַי רַב לָךְ אַל תּוֹסֶף דַּבֵּר אֵלַי עוֹד בַּדָּבָר הַזֶּה: עֲלֵה רֹאשׁ הַפִּסְגָּה וְשָׂא עֵינֶיךָ יָמָּה וְצָפֹנָה וְתֵימָנָה וּמִזְרָחָה וּרְאֵה בְעֵינֶיךָ כִּי לֹא תַעֲבֹר אֶת הַיַּרְדֵּן הַזֶּה: וְצַו אֶת יְהוֹשֻׁעַ וְחַזְּקֵהוּ וְאַמְּצֵהוּ כִּי הוּא יַעֲבֹר לִפְנֵי הָעָם הַזֶּה וְהוּא יַנְחִיל אוֹתָם אֶת הָאָרֶץ אֲשֶׁר תִּרְאֶה:
Devarim 3:23–28
And I pleaded to God at that time, saying, "My Lord, God, You have begun to show Your servant Your greatness, and Your mighty arm, that there is no God in the heavens or the earth who can perform such great deeds. Please, let me cross, and let me see the good land that is on the other side of the Jordan, Lebanon and this good mountain!" And God was cross with me because of you and He did not listen to me. And God said to me, "You have enough. Do not continue to speak with me about this. Go up the peak and raise your eyes to the west, north, south, and east. Look with your eyes, for you will not cross this Jordan. And charge Yehoshua, strengthen and support him, for he will cross before this people and secure their inheritance in the land you see."
Moshe's request seems eminently reasonable. He isn't asking God to reverse His decision and allow Moshe to remain the leader of the people in Israel; he is only asking to enter the land and touch it himself. How could God have denied this beautiful and moving prayer? How could God have said no to Moshe?! He doesn't need to live in the land, he isn't asking to continue to lead the people. Just let him touch his feet to the soil, just let him breathe in the air!
Although God, of course, may grant or refuse any request He so chooses, we can learn a significant lesson about our own prayers from the fact that God was not persuaded by this prayer of Moshe. Perhaps what seems like the perfect prayer is not, in fact, the ideal. And the ideal prayer is of a kind that we have been neglecting.
Reb Tzadok HaKohen1 addresses this question in his commentary on this week's parashah. He suggests that perhaps the beauty of this prayer, its clarity, simplicity, and balance, in fact made it less likely to be met with a favorable response. Moshe's prayer is so beautiful and so eloquent, and this is exactly why it was ignored. Counterintuitively, had it been a poor or inelegant prayer, it would have been accepted.
To explain, Reb Tzadok identifies two very different modes of prayer. The first type of prayer is the prayer that is legally mandated and regulated. This is the tefillah that is discussed in the halakhic literature and recited standing in silent devotion from a book that tells you what to say. This is the daily tefillah, the pattern of prayer that we recite. This tefillah, like Moshe's pleading in our parashah, is well crafted and attentively designed.
But there is a second kind of tefillah, a prayer which is not composed and is not recited with silent composure. This type of tefillah does not necessarily fulfill the legal requirement to communicate with God or be present with our community, nor is it designed to. Rather, it expresses an emotion that has nowhere else to go. This prayer is not obligatory; it is necessary. This prayer operates differently and therefore elicits a different response:
פרי צדיק ואתחנן אות ב
אמנם בודאי הוא שסתם תפילה לה' יתברך אין להגביה קולו...אבל לפעמים כאשר צר להאדם מאד ולא יכול עוד להכיל הצער בקרבו מאיזה ענין שצריך לישועה אז הוא צועק מעומקא דליבא- והוא אין מכוון להגביה קולו לפני ה' יתברך- רק הצעקה הוא מקירות לבו -שאין לו שום עצה ... ותפילה בצעקה כזו מתקבלת לפניו יתברך ואינה חוזרת ריקם.
Peri Tzadik Va'Ethanan 2
Indeed, it is definitely the case that in ordinary prayer to God one should not raise his voice . . . but sometimes when a person is in great distress, and he can no longer hold his pain inside himself because of whatever matter requires salvation, then he cries from the depths of the heart. And he does not intend to raise his voice before God; rather, the cry comes from the walls of the heart—for he has no [other] remedy . . . And a prayer through crying out like this is accepted before the Blessed One and does not return unfulfilled.
Reb Tzadok refers to the general requirement that the "silent" or whispered Amidah prayer is supposed to be recited quietly, just as Hannah recited her prayer silently.2 As the Talmud (Berakhot 31a) states, [Hannah's] voice was not heard,3 from here a person who is praying may not raise their voice וקולה לא ישמע- מכאן שאסור להגביה קולו. However, not every prayer that follows Hannah's can or should follow all aspects of this model, which has been reified for later generations. Sometimes prayer is not planned and not prescribed. Sometimes a person's need is so deep and their pain so sharp that they just cry out. This type of prayer is completely spontaneous. It is not anticipated and therefore cannot be modulated in its volume, its content, or its tone. This second type of prayer is not characterized by silence; it is loud, desperate, and not controlled. It forces God to confront a person's pain and, according to Reb Tzadok, is the only type of prayer which is guaranteed a reply.
Moshe's pain at being denied entry into the land was certainly profound and completely understandable. However, according to Reb Tzadok, his prayer fits the first model, the model of orchestrated prayer. Moshe made a reasonable request, stated in a clear and well-articulated way. Moshe's prayer was planned for a specific moment, using specific words. It is because Moshe had a strategy to win God over in prayer that his prayer was not answered. Had Moshe cried out immediately out of his pain and need, had he been so overwhelmed with sorrow that he couldn't help but dispense with decorum, then perhaps he would have been answered. Had Moshe's prayer caught not only God, but even Moshe himself, by surprise, had there been no gap between what Moshe was feeling and what his heart expressed, perhaps God's reaction would have been different. If Moshe had not hidden his emotion with his prayer, perhaps it would have been impossible for God to ignore.
Moshe blames the people for the denial of his petition: And God was cross with me because of you, and He did not listen to me, וַיִּתְעַבֵּר ה' בִּי לְמַעַנְכֶם וְלֹא שָׁמַע אֵלָי (Devarim 3:26). But perhaps the people are not the reason he was refused. God's response is very curt and precise: אַל תּוֹסֶף דַּבֵּר אֵלַי עוֹד בַּדָּבָר הַזֶּה ,"Do not continue to speak with Me about this." God does not refer to the people at all. Maybe it was not for the sake of the people that his petition was refused, nor were the people to blame for it. Maybe the error was in his prayer. The request was too logical, too reasonable. It articulated a preference. It didn't cry out a need. It was not despite the beauty and eloquence of Moshe's prayer that it was denied, but because of it.
Moshe's prayer was not answered this time. God did not change His mind and allow Moshe to enter into the land as he desired. But God did heed Moshe's prayers in the past. When Moshe scaled Mt. Sinai while we worshipped the Golden Calf below, God was livid, and Moshe was angry too. And Moshe prayed out of his fury and desperation:
תלמוד בבלי ברכות לב.
ויחל משה את פני ה'. תניא רבי אליעזר הגדול אומר מלמד שעמד משה בתפלה לפני הקדוש ברוך הוא עד שאחזתו אחילו.
Talmud Bavli Berakhot 32a
Moshe beseeched (vayihal) God. It is taught: R. Eliezer the Great says: This teaches that Moshe stood before God in prayer until he was overcome by fire in his bones (ahilu).4 
When Moshe prayed so hard, with so much passion that he felt like he was being burned from the inside out, then Moshe was answered. God relented and agreed to forgive the people for committing a sin, despite the fact that the sin was so grievous and so hurtful. Moshe's arguments may have been good, or they may have been poor, but the force of his emotional state could not be argued with. וַיִּנָּחֶם ה' עַל הָרָעָה אֲשֶׁר דִּבֶּר לַעֲשׂוֹת לְעַמּוֹ, God relented regarding the evil that He had said that He would do to his people (Shemot 32:14).
This teaching of Reb Tzadok can provide a new lens through which to understand one of the core debates about prayer brought in Mishnah Berakhot:
משנה ברכות ד:ד
רבי אליעזר אומר, העושה תפילתו קבע, אין תפילתו תחנונים. רבי יהושוע אומר, המהלך במקום סכנה, מתפלל תפילה קצרה ואומר, הושע ה' את עמך את שארית ישראל, כל פרשת העיבור יהיו צורכיהם לפניך; ברוך אתה ה' שומע תפילה.
Mishnah Berakhot 4:4
R. Eliezer says: Anyone who makes his prayer set, his prayer is not pleading.
R. Yehoshua says: One who is walking in a dangerous area should pray a brief prayer and say: "HaShem, save Your people, the remnant of Israel. At each parting of the ways5 let their needs be before You. Blessed are You, HaShem, who listens to prayer."
In this mishnah, R. Yehoshua argues that a person can construct an emergency prayer for an emergency situation ahead of time. The content and the brevity of the prayer reflect the situation for which the prayer is designed. When under pressure, you do not have time to be specific and you do not have time to recite an elaborate composition. Therefore R. Yehoshua presents a basic, multi-emergency template for the prayer you would say. But R. Eliezer argues that this pre-constructed prayer is not a true prayer. A pre-planned prayer is fine when a scripted response is appropriate, but it isn't tahanunim, it isn't a heartfelt plea. A proper petition composed ahead of time is not the correct mode for a crisis. In a time of crisis you set your Siddur aside, and you read what is written on the walls of your heart. You scream in a voice that even you don't recognize, a voice that you do not command and that you cannot contain.
It is also critical to acknowledge that God is not the only entity who has power over our lives. We have power over our own lives, we have control over others, and other people have control over us. The standard advice that we often give and often receive is that crying is for children, and that if we want to be taken seriously, we need to maintain complete control over our emotions. If we feel too emotional to express ourselves calmly and rationally, then we should wait until the wave of anger and frustration passes and speak then. This is sound advice. This advice is reasonable and is appropriate for most situations, but perhaps not for all. Sometimes there are emergencies wherein you absolutely must break the glass and sound the alarm.
Reb Tzadok and R. Eliezer suggest that some situations are too dire for a calm and collected response. Sometimes, in order to express—to ourselves, to God, and to the other human beings who are "in charge"—that we are serious, that something is meaningful to us, we have to let our true feelings rise to the surface. Sometimes you'll need to cry and scream and be incoherent, because how you feel is desperate and there is a pain in your heart that needs to be heard. If you find yourself in a situation where you feel that there is nowhere for you to turn, open up. Resist the urge to quiet yourself, to correct yourself, to wait for the right moment or the right way to express your needs. Resist the urge to use words that you have prepared, resist the urge to be articulate and convincing. Approach with honesty to invite, even demand, a compassionate response.
---
1 R. Tzadok HaKohen of Lublin, Poland, 1823–1900. 
2 The irony here is that Hannah's original prayer, though silent, was an unmodulated expression of her needs and did not fit into the conventions of the time.
3 Shmuel I 1:13.
4 In the Talmud, R. Elazar explains that the ahilu disease is characterized by fire in the bones, אש של עצמות.
5 The language of פרשת העיבור, which I have rendered as "parting of the ways," is notoriously difficult to translate and the subject of much scholarly debate. Its meaning appears to have been obscure even to the generations immediately following the Mishnah, as an early stratum of the Talmud comes up with two creative etymologies for the phrase. See Bavli Berakhot 29b.