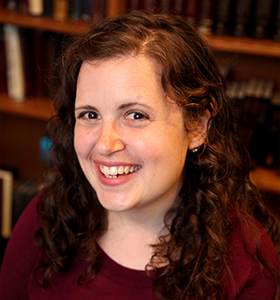 Parashat Va'Etchanan begins with Moshe's heart-wrenching plea:
דברים ג:כג-כה
וָאֶתְחַנַּן אֶל ה' בָּעֵת הַהִוא לֵאמֹר: אֲדֹנָי ה' אַתָּה הַחִלּוֹתָ לְהַרְאוֹת אֶת עַבְדְּךָ אֶת גָּדְלְךָ וְאֶת יָדְךָ הַחֲזָקָה אֲשֶׁר מִי אֵל בַּשָּׁמַיִם וּבָאָרֶץ אֲשֶׁר יַעֲשֶׂה כְמַעֲשֶׂיךָ וְכִגְבוּרֹתֶךָ: אֶעְבְּרָה נָּא וְאֶרְאֶה אֶת הָאָרֶץ הַטּוֹבָה אֲשֶׁר בְּעֵבֶר הַיַּרְדֵּן הָהָר הַטּוֹב הַזֶּה וְהַלְּבָנֹן: 
Devarim 3:23-25
I pleaded to God at that time saying, "My Master, God, You have begun to show Your servant Your greatness and strong arm, that no power in heaven or on earth could do like Your actions and Your strength. Please; I will pass and I will see the good land that is on the other side of the Jordan, this good land and Lebanon.
According to a straightforward reading of the verses, despite these pleas, Moshe's request is denied. He asked to be able to enter and truly encounter the land of Israel, and God did not allow him to do so:
דברים ג:כו
וַיִּתְעַבֵּר ה' בִּי לְמַעַנְכֶם וְלֹא שָׁמַע אֵלָי וַיֹּאמֶר ה' אֵלַי רַב לָךְ אַל תּוֹסֶף דַּבֵּר אֵלַי עוֹד בַּדָּבָר הַזֶּה: 
Devarim 3:26
God was angry at me on your behalf and He didn't accede to me. God said to me, "You have more than enough. Do not speak further to Me about this matter."
However, according to the Kedushat Levi,1 there was a different request being made in these verses by Moshe, and this request was not denied.2 
קדושת לוי פרשת ואתחנן
ואתחנן אל ה' בעת ההוא לאמור כו' (דברים ג:כג). תיבת לאמר הוא מיותר. והנראה דהפירוש… שהיה מתחנן תחילה כדי שיוכל להתפלל אחר כך. לאמור, פירוש הדבר שהיה צריך - לאמר, אלא שקודם לא היה יכול לאמר, כי היה בוש מלפניו יתברך והיה צריך להתפלל שיוכל להתפלל. 
Kedushat Levi Parashat Va'Etchanan
I pleaded to God at that time saying. The word saying is unnecessary. And it appears that the interpretation is...that he was pleading first that he would be able to pray subsequently. Saying—this was the explanation of what he needed: "to say."3 That is: before this he was not able to say because he was ashamed before [God, may His name be Blessed] and needed to pray that he would be able to pray.
According to the Kedushat Levi, what we read about in the Torah as the content of Moshe's prayer is in fact the answer to Moshe's prayer. Moshe did not only plead with God to let him into the Holy Land, Moshe asked God to enable him to ask for what he desired. Moshe needed help to be able to express himself fully and to the best of his ability, and this request was granted. Moshe was not permitted to enter the land, but Moshe's request to express himself fully and clearly regarding this deep need, his prayer for prayer, was granted.
Moshe's predicament was not his alone. We all have difficulty expressing ourselves and we all sometimes need a prayer for prayer, as the Kedushat Levi continues his comments on this verse:
...בגמרא ברכות (ט:) מסקינן דאדני שפתי תפתח לא הוי הפסק בין גאולה לתפילה אפילו בשחרית, דכיון דתקינו ליה רבנן כתפלה אריכתא דמיא… ונמצא יש לנו ב' בחינות בתפלה. א', התפלה עצמה. והב', התפלה שיהיה יכול להתפלל. ומשה רבינו עליו השלום… הוצרך להתפלל שיוכל לבקש מן השם יתברך תפילתו ליכנס לארץ ישראל ושאל ממנו מענה לשון...4
...The Gemara in Berakhot (9b) concludes that [the verse of] God, open my lips [and my mouth will tell of Your praises (Tehillim 51:17) which has come to introduce the Amidah prayer] is not considered to be an interruption between the [concluding blessing of the Shema which is about] redemption and the [Amidah] prayer. Since the Rabbis established it, it is considered like a long prayer [i.e. an extended part of the Amidah]...It turns out that there are two elements of prayer: (1) The prayer itself; (2) the prayer that [a person] be able to pray. And Moshe Rabbeinu, peace be upon him… needed to pray that he would be able to request his prayer from Blessed God to enter into the land of Israel and he asked Him for eloquence (ma'aneh lashon)…
The prayer for prayer at the beginning of this week's parashah is enshrined in the request we ourselves make of God before we daven, that God open our lips. Only once we are able to open our mouths can we then tell of God's praises, ask for what we need, thank God for being God, for listening to us and enabling us to encounter Him. Moshe's request for eloquence, ma'aneh lashon (Mishlei 16:1), is echoed in the Ohilah La'El prayer recited by the sheliah tzibbur, the congregation's leader during Musaf on the High Holidays. This short prayer is an expansion on the verse from Tehillim that traditionally precedes the Amidah:
אוֹחִילָה לָאֵל אֲחַלֶּה פָנָיו אֶשְׁאֲלָה מִמֶּנּוּ מַעֲנֵה לָשׁוֹן 
אֲשֶׁר בִּקְהַל עָם אָשִׁיר עֻזּוֹ אַבִּיעָה רְנָנוֹת בְּעַד מִפְעָלָיו 
לְאָדָם מַעַרְכֵי לֵב וּמֵה' מַעֲנֵה לָשׁוֹן (משלי טז:א)
אֲדֹנָי שְׂפָתַי תִּפְתָּח וּפִי יַגִּיד תְּהִלָּתֶךָ (תהלים נא:יז)
יִהְיוּ לְרָצוֹן אִמְרֵי פִי וְהֶגְיוֹן לִבִּי לְפָנֶיךָ ה' צוּרִי וְגוֹאֲלִי (תהלים יט:טו)
I shall await God and I plead before Him, I will ask Him for eloquence
So that among the gathering of people, I will sing of His strength. I will express praises on behalf of His works5
A person arranges their own thoughts, but eloquence comes from God (Mishlei 16:1)6
God, open my lips and my mouth will tell of Your praises (Tehillim 51:17)
May the speaking of my mouth and the thoughts of my mind be pleasing to You, God my Rock and my Redeemer (Tehillim 19:15)
In this prayer, the sheliah tzibbur underscores that they need to pray in order to pray. As the verse from Mishlei states, theoretically, we do know what we want to say, we can know our thoughts but the ability to express them feels beyond us, we need God's help to articulate them. Of course, praying for prayer raises its own question: why does this work? Why do we feel able to pray in order to pray, but not to pray for anything else that we need or to praise God without an introduction? Why does this not set off an infinite regression of praying to pray in order to pray?
Perhaps the answer can be found in the way that the Talmud characterizes the extra verse appended to the beginning of tefillah, God, open my lips and my mouth will tell of Your praises. It calls it a tefillah arikhta, an extended prayer.7 The prayer for help in articulating one's thoughts is not, in fact, itself a prayer—it is an extension, a stalling tactic. It gives us time to organize our thoughts, it gives us time to calm ourselves and to figure out what we are going to say.
This is the tactic that Aharon, a gifted communicator, employed. Moshe, even before he has to make this plea to enter into the land of Israel, thinks of himself as being an inadequate communicator. When God first wants to appoint Moshe to leadership, Moshe demurs, saying: לֹא אִישׁ דְּבָרִים אָנֹכִי I am not a man of words (Shemot 4:10). This is in direct contrast to Aharon, known for his eloquence and his willingness to speak: וַיֹּאמֶר הֲלֹא אַהֲרֹן אָחִיךָ הַלֵּוִי יָדַעְתִּי כִּי דַבֵּר יְדַבֵּר הוּא [God] said, isn't your brother Aharon the Levi? Do I not know that he will surely speak (Shemot 4:14)!
And Aharon's most powerful moment of speech came because he waited before he spoke. When Nadav and Avihu, Aharon's eldest sons passed away in a tragic holy fire, Aharon's first response is silence:
ויקרא י:ב–ג
וַתֵּצֵא אֵשׁ מִלִּפְנֵי ה' וַתֹּאכַל אוֹתָם וַיָּמֻתוּ לִפְנֵי ה': וַיֹּאמֶר מֹשֶׁה אֶל אַהֲרֹן הוּא אֲשֶׁר דִּבֶּר ה' לֵאמֹר בִּקְרֹבַי אֶקָּדֵשׁ וְעַל פְּנֵי כָל הָעָם אֶכָּבֵד וַיִּדֹּם אַהֲרֹן:
VaYikra 10:2–3
A fire went out from before God and consumed [Nadav and Avihu] and they died before God. Moshe said to Aharon: This is what God [meant when He said] "I will be sanctified by those who come close to Me and before the entire people I will be honored." And Aharon was silent.
Although Aharon's silence here is well known and often lauded, he does not actually remain silent. He is merely waiting to speak. As we see later, when Moshe asks Aharon why there has been an interruption in the sacrificial procedure, Aharon is not silent, and he forcefully responds:
ויקרא י:יט–כ
וַיְדַבֵּר אַהֲרֹן אֶל מֹשֶׁה הֵן הַיּוֹם הִקְרִיבוּ אֶת חַטָּאתָם וְאֶת עֹלָתָם לִפְנֵי ה' וַתִּקְרֶאנָה אֹתִי כָּאֵלֶּה וְאָכַלְתִּי חַטָּאת הַיּוֹם הַיִּיטַב בְּעֵינֵי ה': וַיִּשְׁמַע מֹשֶׁה וַיִּיטַב בְּעֵינָיו:
VaYikra 10:19–20
Aharon spoke to Moshe, "On this very day they brought their sin-offerings and burnt offerings before God and things like these happened to me, had I eaten the sin-offering, would it have been good in God's eyes?!" Moshe heard and it was good in his eyes.
In this brief exchange, Aharon subtly, but clearly rebuts Moshe's viewpoint. Earlier, Moshe tried to cast the passing of Aharon's children in a positive light, by citing that it was a sanctification of God's name. To this, Aharon does not respond. When Moshe later demands that Aharon act as if nothing had happened and that he eat his portion of the sacrifices, Aharon makes clear to Moshe that this position is insensitive and one that Aharon deeply disagrees with. The language of וַתִּקְרֶאנָה אֹתִי כָּאֵלֶּה, and things like these happened to me is very clever and deliberate. The previous "things" mentioned in the verse were sacrifices, yet contextually we know that Aharon is clearly referring to the death of his own sons. He adopts Moshe's analogy of his own children to sacrifices as he rejects it, stating unequivocally that, even if God was sanctified, that did not erase Aharon's own tragedy. Even if God was pleased, if it was good in God's eyes, Aharon had a right to mourn.
Many have asked why, if Aharon and Moshe are having a halakhic discussion, does it conclude with Moshe heard and it was good in his, that is Moshe's, eyes. Shouldn't the question be whether or not it was good in God's eyes? But we see that Moshe and Aharon were not having a purely legal conversation. They were having a personal, emotional conversation. Aharon was rebutting Moshe's earlier claim of its being good in God's eyes and now it was important for Moshe, not God, to understand this and to agree. Aharon effectively and gently conveys his point, and he is able to do so because he didn't respond immediately. He gave himself the time to articulate his thoughts and feelings calmly.
And, indeed, Aharon's reward for his patience was not only a more productive encounter with Moshe, but a more personal interaction with God:
ויקרא רבה יב:ב
ומנין שקבל שכר על שתיקתו? שזכה ונתיחד אליו הדבור, שנאמר: וידבר ה' אל אהרן (ויקרא י:ח).
VaYikra Rabbah 12:2
And from where do we know that [Aharon] received reward for his silence? That he merited to have the divine Word speak exclusively to him, as it says, God spoke to Aharon (VaYikra 10:8).
This tactic, of making time to prepare for one's prayer, was the hallmark practice of the early hasidim, the pious ones:
משנה ברכות ה:א
חֲסִידִים הָרִאשׁוֹנִים הָיוּ שׁוֹהִים שָׁעָה אַחַת וּמִתְפַּלְלִים, כְּדֵי שֶׁיְּכַוְּנוּ אֶת לִבָּם לַמָּקוֹם.
Mishnah Berakhot 5:1
The early pious ones (hasidim) would wait one hour and then pray in order to direct their hearts to the Omnipresent.
These hasidim were doing nothing to prepare but waiting. Allowing themselves the time to meditate, to settle their minds, and arrange their thoughts. This type of prayer for prayer is a most distilled form of the Psalmist's statement of לְךָ דֻמִיָּה תְהִלָּה, to You silence is praise (Tehillim 65:2).
But if this prayer is not prayer at all, and this newfound eloquence comes not from God, but from our own ability to be silent, focused, and organized, then why credit God at all? Because when we take the time before we speak, we are relying on God's patience. And because we need to have enough faith in prayer and communication to make the extra time and investment worthwhile. We need to want to pray. We need to believe that we can. And that is God's role.
A midrash in Shemot Rabbah demonstrates God's commitment to be welcoming to prayer:
שמות רבה מב:ב
הִתְחִיל הַקָּדוֹשׁ בָּרוּךְ הוּא לִתֵּן לְמשֶׁה שְׁבִילִים שֶׁיְבַקֵּשׁ עֲלֵיהֶם רַחֲמִים. מִנַּיִן? אָמַר רַבִּי יוֹחָנָן לְמַעְלָה כָּתוּב: לֶךְ רֵד (שמות לב:ז), וְאַחַר כָּךְ הוּא אוֹמֵר: וַיֹּאמֶר ה' אֶל משֶׁה רָאִיתִי אֶת הָעָם הַזֶּה (שמות לב:ט), וְאֵין אֲמִירָה אֶלָּא לָשׁוֹן רַךְ, כְּאָדָם שֶׁיֵּשׁ בְּלִבּוֹ עַל חֲבֵרוֹ וְהוּא מְבַקֵּשׁ לְהִתְפַּיֵּס לוֹ, וְהוּא אוֹמֵר לוֹ: "אֱמֹר לִי מֶה עָשִׂיתִי לְךָ שֶׁכֵּן עָשִׂיתָ!" כֵּיוָן שֶׁשָּׁמַע משֶׁה מִן הַקָּדוֹשׁ בָּרוּךְ הוּא דְּבָרִים רַכִּים הִתְחִיל מְבַקֵּשׁ עֲלֵיהֶם רַחֲמִים, שֶׁנֶּאֱמַר: וַיְחַל משֶׁה וגו' (שמות לב:יא).
Shemot Rabbah 42:2
[After the sin of the Golden Calf], the Holy Blessed One began to give Moshe paths through which he could request mercy on [Benei Yisrael's] behalf. How do we know this? R. Yohanan says: At first it says, Go descend8 (Shemot 32:7) and then it says, God said to Moshe, "I have seen this people…" (Shemot 32:9). And "saying" always signifies gentle speech. Like a person who has a grievance in his heart against his friend and he wants to be reconciled with him, so he says to him, "Tell me what I did to you that you would do something like that to me!" When Moshe heard gentle words from the Holy Blessed One, he began to ask for mercy on their behalf. As it says, Moshe began9 (Shemot 32:11).
Moshe begins his prayer only because God has made him feel that his prayer will be welcome. God shows Moshe that He is willing to listen to an explanation, that praying and conversation would be worthwhile. The language of vayihal moshe is reminiscent of the language of Ohilah La'El, which perhaps is not only rightly translated as to wait,10 but also has the connotation of beginning. We only can begin to pray, or begin to begin to pray, because God makes us feel that there is a reason to pray to Him, that He is waiting to hear from us.
Our communication with one another is subject to the same limitations and the same possibilities. We know that clear communication is the key to creating and maintaining close relationships and we often feel stymied by our inability to say exactly what we want to or to put our complex thoughts or feelings into words. Moshe's plea to be allowed to pray emboldens us to try. It may be embarrassing, we may feel unworthy,11 we may feel frustrated, but the venture is worth praying for and waiting for. The most important component of this covenant of communication is the patience and receptivity that God displays. Whenever we pray to pray, the response from God is always yes. We need to employ the same willingness to be in conversation. We need to be patient with one another as we struggle to find the right words, we need to understand that no one of us expresses ourselves as well as we would like to and we need to listen to one another with that understanding. We need to be willing to revisit a conversation and we need to always position ourselves as receptive and ready to listen.
This openness is necessary for easy conversations and even more so for the difficult conversations. We need to be willing to wait and we need to be clear that we are waiting and ready to listen.
---
1 R. Levi Yitzhak of Berditchev, 1740-1809, Poland.
2 R. Pinhas HaLevi Horowitz (1731-1805, Frankfurt am Main), contemporary of R. Levi Yitzhak, also shares a similar insight. They were both students of the Maggid of Mezeritsh, who is, perhaps, the original source for this idea.
3 This is the literal translation of the word לאמור, though in English grammar "saying" makes more sense.
4 According to the Kedushat Levi, this need was unusual for Moshe.
5 This can refer to praising God for what God has wrought or to praising God on behalf of His creatures, that is, humanity.
6 The prayer leader's concerns about insufficient eloquence are subtly expressed by his poetic choice to quote entire verses verbatim rather than to construct his own poetic phrases. 
7 When the Rabbis refer to "tefillah", they generally are referring to the Amidah itself, as is the case here.
8 This expression is preceded by vayedabeir, God spoke harshly. It seems that the midrash is contrasting God's initial impatience and fury with His later conciliatory approach.
9 Also translated according to peshat as Moshe entreated.
10 This is the interpretation of the Abudarham.
11 Unworthiness is the theme of the other central "prayer for prayer" that the sheliah tzibbur recites on the High Holidays, Hineni.